Many Georgia hospitals are postponing elective surgeries and are seeking to preserve vital supplies as the count of coronavirus cases Monday reached 121 in the state.
Emory Healthcare, with 11 hospitals, said it will postpone all inpatient and outpatient elective surgical cases for two weeks effective Monday.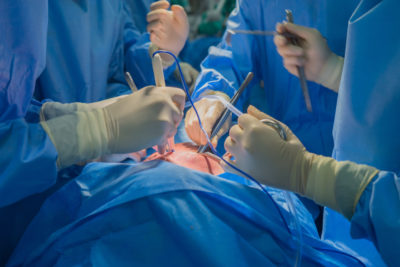 "While we adhere to the most stringent protocols to ensure infection prevention, we are taking this step to protect our patients and are working to support and preserve supplies, equipment and staffing for the most urgent and time-sensitive patient needs,'' Atlanta-based Emory said in a statement.
Piedmont Healthcare, which also has 11 hospitals, said it has canceled elective procedures "for the time being.''
The goal is "to limit potential exposure for staff and our patients while also helping to control personal protective equipment (PPE) inventory, manage our clinical resources and proactively prepare for the management of our hospital beds,'' said Atlanta-based Piedmont in a statement. "Moreover, it allows us to focus on our priority, which is getting past this pandemic and helping the patients who need us during this time.''
Surgery is typically a profitable area for hospitals, so cancellations can have a financial impact.
"Hospitals are worried about what's going to happen [with coronavirus cases] in the next couple of weeks,'' said Dave Smith, a consultant with Kearny Street Consulting. "The easiest thing they can do is push off elective surgery.''
Medical staff and supplies then can be shifted to other areas if surgery is halted, Smith said.
The American College of Surgeons on Friday recommended that each hospital and surgeon "should thoughtfully review all scheduled elective procedures with a plan to minimize, postpone, or cancel electively scheduled operations, endoscopies, or other invasive procedures" as the disease surges.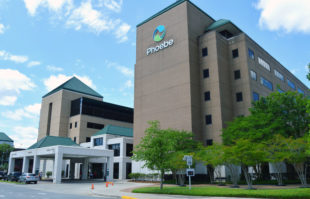 Wellstar, a Marietta-based health system with 11 hospitals as well, told GHN that it is "thoughtfully reviewing all scheduled elective procedures with a plan to minimize or reschedule procedures for patients at higher risk of exposure to COVID-19 after surgery.''
Also Monday, Phoebe Putney Memorial Hospital in Albany said it's still awaiting coronavirus test results for dozens of area individuals, including 60 people in the hospital.
And Gov. Brian Kemp, citing new federal guidance, ordered all public elementary, secondary, and post-secondary public schools in Georgia to be closed from this Wednesday to March 31.
The supply shortage
Obtaining supplies – including personal protective equipment such as masks, gowns, gloves and face shields — has been an ongoing challenge for hospitals across the state during the coronavirus crisis.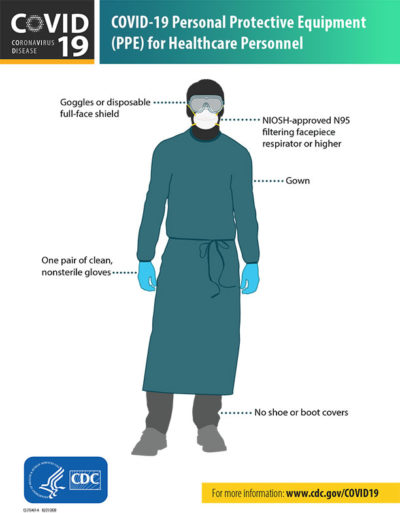 "The whole world is ordering the same stuff,'' Smith said.
In a survey by the Georgia Nurses Association, some nurses cited supply problems as well. At one nurse's workplace, "no masks, gowns and limited gloves'' was the comment. Another nurse said, "We are seeing a shortage of PPE.''
Anna Adams, a Georgia Hospital Association vice president, said hospitals "haven't run out yet [of protective supplies], but it's been described to me as critically low.''
Hospitals are asking for help from doctor offices and other facilities, Adams said. She said more equipment may eventually come from a national stockpile, distributed through Public Health.
Testing kits for coronavirus are still in short supply, Adams added.
The testing lag in hard-hit Albany
Phoebe Putney, hit hard by a COVID-19 outbreak in its southwest Georgia community, also is postponing elective surgeries and other outpatient procedures at its Albany hospitals.
Phoebe has five inpatient coronavirus patients, and 60 other hospitalized individuals are awaiting test results, said Ben Roberts, a Phoebe spokesman, on Monday. Another 115 people are waiting for results at home, including those tested Monday at a newly opened drive-through testing site.
Those numbers do not reflect Phoebe employees who have been tested because of potential exposure to COVID-19 patients, hospital officials said. "There are a limited number of labs that can process these tests. We understand that they're probably overwhelmed, but we have to find a way to speed up the testing process," said Scott Steiner, Phoebe Putney Health System CEO.
The Phoebe patients awaiting results must be treated as if infected, Roberts said. That reduces the Phoebe Putney supply of personal protective equipment. "The supply chain is so disrupted we're not getting anything now,'' Roberts said.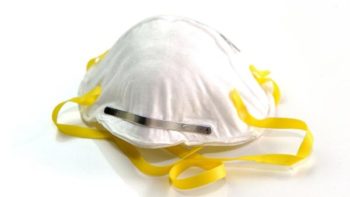 The supply crunch has affected facilities across the country.
In a joint letter to Congress, the American Hospital Association, American Medical Association and American Nurses Association asked leaders of Congress for financial support that would, in part, "obtain scarce supplies, including personal protective equipment, essential for protecting front-line health care professionals and testing supplies.''
President Trump told a group of governors Monday morning that they should not wait for the federal government to fill the growing demand for respirators needed to help people diagnosed with coronavirus, the New York Times reported.
"Respirators, ventilators, all of the equipment — try getting it yourselves," Trump told the governors during the conference call, a recording of which was shared with The New York Times. "We will be backing you, but try getting it yourselves. Point of sales, much better, much more direct if you can get it yourself."
The Trump administration also Monday released new guidelines for the public to slow the spread of coronavirus. They include a recommendation that people avoid social gatherings of more than 10 people, unnecessary travel, and going to bars, restaurants and food courts.
Kemp granted new powers, closes schools
At 121, Georgia's total number of COVID-19 cases is the eighth-highest among states, according to CNN figures.
On Monday, Georgia lawmakers voted to grant Gov. Kemp broad new authorities to respond to the pandemic, ratifying his unprecedented declaration of a public health emergency.
The goal of the declaration is "to protect the safety, health and well-being of the people of Georgia,'' said House Speaker David Ralston (R-Blue Ridge).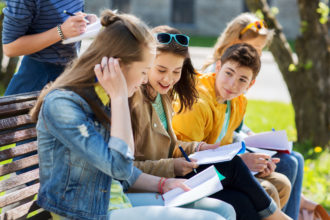 Later Monday, Kemp issued his order to close public schools.
"To keep our students, teachers, and administrators safe and mitigate the spread of COVID-19, I am ordering the closure of all public elementary, secondary, and post-secondary schools in Georgia from March 18, 2020 to March 31, 2020," Kemp said in a statement. "This measure is critical to reducing local transmission in communities across our state, and I ask Georgians to continue to follow best practices – washing their hands regularly, isolating the elderly and chronically ill, and avoiding large events if possible – in the days and weeks ahead."
Adams of the Hospital Association noted that unless critically ill, patients with symptoms should first call their physician or local medical office or public health instead of going to a hospital ER.
Meanwhile, drive-through coronavirus testing, besides in Albany, was offered in Valdosta by South Georgia Medical Center.
"Within the first hour of opening, a line of nearly 50 vehicles already assembled to receive screening for the coronavirus,'' reported the Valdosta Daily Times newspaper.