One medical term that has become newly familiar to Americans during this pandemic is PPE.
It's an abbreviation for personal protective equipment — the gowns, masks, gloves and face shields that are essential for medical personnel dealing with the new coronavirus. These items are in desperately short supply in many places where they're needed most.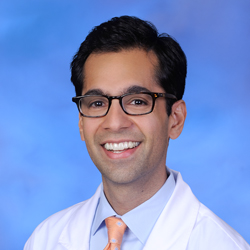 In a GHN Commentary, Dr. Deep Shah, a Gwinnett County internist, and two other physicians write about the necessity of producing more of this gear to protect doctors and other health care workers treating COVID-19 patients.
They urge that production of such equipment be placed on a wartime footing, because it's just as essential as military hardware is in a shooting war.
In the war against the new virus, "the battleground is our communities, hospitals, clinics – and, unexpectedly, our homes,'' the doctors write. "We are terrified to work in facilities that lack the environmental controls and personal protective equipment (PPE) needed to protect us and our babies, parents, and sick family members and patients. What if we bring the virus home?''