Story updated
State officials Thursday announced the first death from the new coronavirus in Georgia.
The patient, 67, had been hospitalized at WellStar Kennestone Hospital in Marietta since testing positive for COVID-19 on Saturday. The man also had "underlying medical conditions,'' said the Governor's Office in a news release.
While younger individuals can get the infection, older adults and people with serious chronic medical conditions like heart disease, diabetes, and lung disease are much more likely to become seriously ill or die from the disease, according to the CDC.
Citing the coronavirus crisis, Lt. Gov. Geoff Duncan announced that he and House Speaker David Ralston, after discussions with Gov. Brian Kemp, have decided to suspend the legislative session after Friday. Duncan said the General Assembly will resume at a future date, yet to be determined.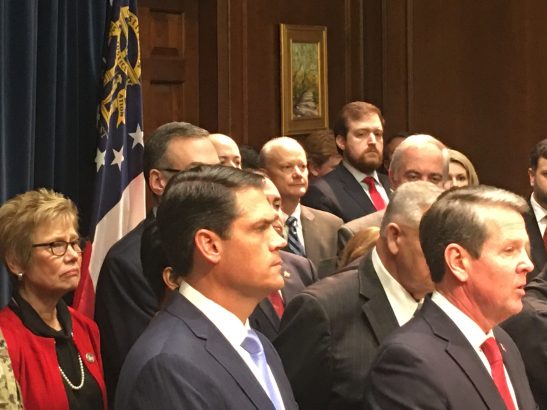 "We continue to urge calm and appropriate responses to the coronavirus situation. However, the current environment demands that we take additional preventative action," Duncan said in a statement. "Speaker Ralston and I are working diligently to ensure that, at the appropriate time, the General Assembly resumes its critically important work."
Kemp, in a Thursday news conference, said that local school districts have the authority to make their own decisions whether to close amid the coronavirus crisis. He also ordered state workers to telework when possible, and urged elderly Georgians and those with chronic disease to avoid large public events, especially if they're sick.
"I hope this thing is overblown, but if it's not, we've got to do everything we can to protect our elderly loved ones and those who are especially at risk from dying from this disease," Kemp said.
On Thursday afternoon, the University System of Georgia said it was suspending classes for its institutions for two weeks effective Monday Also effective Monday, the Cobb School District is closing district-wide until further notice. The suburban Atlanta county has seen several coronavirus cases. And Atlanta Public Schools will close Monday and could remain closed for weeks.
Kemp told reporters that he is creating new committees to address COVID-19 — on emergency preparedness, economic impact, primary care, and help for the homeless. "The economic impact is going to be substantial, not only for our state but our country," he said.
"We have seen pockets of local transmission" of coronavirus, said Dr. Kathleen Toomey, commissioner of the Department of Public Health. She said Georgia is increasing its capacity to perform testing for the disease, which was long stalled by problems with the CDC's original kit.
Toomey said the state is launching testing centers in various locations around Georgia to handle an increased demand for diagnostic tests.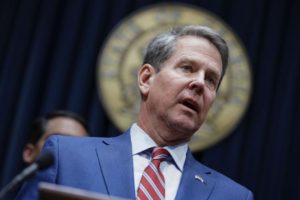 Kemp, in a statement about the Cobb man's death, said "Marty, the girls, and I are praying for the family and loved ones of this individual during this incredibly difficult time. I know the medical professionals on site did everything that they could, and I greatly appreciate their efforts. As our state continues to address this pandemic, I urge Georgians to remain calm and support their neighbors and communities. We are in this fight together."
The state said late Wednesday night that there are 31 confirmed and presumed cases of COVID-19 in 12 counties around Georgia.
Of the 12 confirmed cases in the state, Fulton and Bartow counties have three each, Cobb and Floyd have two each, and Polk and Lee County each have one.
The 19 presumed cases are led by six in Cobb County, four in DeKalb, three in Fulton, two in Gwinnett, and one each in Fayette, Cherokee, Charlton and Lowndes counties.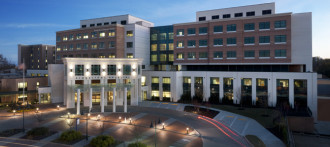 The U.S. death toll was at 38 Thursday afternoon, with more than 1,323 confirmed cases. All but six states were on record with COVID-19 cases after Arkansas, Mississippi and Wyoming were among the states to report their first cases.
Public Health said that if an individual is at higher risk for serious illness from COVID-19 because of age or a serious long-term health problem, it's important for that person to prepare now in the event of a community outbreak of COVID-19.
"Be ready to stay at home for an extended period to limit your exposure to the virus,'' Public Health said. "Ask your health care provider about having extra prescription medication on hand and stock up on over-the-counter medicines to treat fevers and other symptoms. Be sure you have two weeks of household items, groceries, and water so that you do not have to leave home.''