By Dr. Andrew Reisman, president of the Medical Association of Georgia
There hasn't been any shortage of media reports highlighting the number of Georgians who don't have health insurance. But one key point that tends to get lost in the shuffle is that health insurance and access to care are separate and distinct issues.
The most recent "County Health Rankings and Roadmaps" program report determined that among states, Georgia has the ninth-fewest doctors for its population. Knowing that fact, it is imperative for our legislators to address the state's rapidly declining tort climate with a great sense of urgency. Failing to do so will mean that a lot of Georgians won't have access to the physicians they need.
Georgia sadly ranks sixth on the ''Judicial Hellholes'' Top 10 list for 2019-2020. "A newcomer to the list of Judicial Hellholes, Georgia makes an appearance due to the courts' dramatic expansion of premises liability and nuclear [very high] jury verdicts," the report's website explains. "Medical liability is on the rise following the Georgia Supreme Court's decision to strike down commonsense reforms."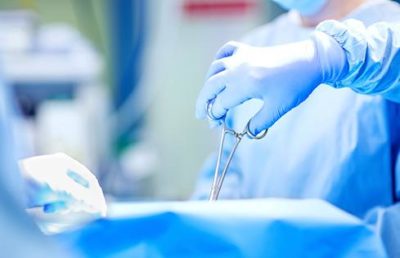 Likewise, the U.S. Chamber ranked Georgia near the bottom (41st) of its 2019 ''Lawsuit Climate Survey'' – falling from 31st in just the past four years.
The number of paid medical malpractice claims in Georgia has increased by 50 percent since 2016, even though the national average decreased during the same period. Moreover, Georgia ranks ninth in the U.S. for medical malpractice payment severity (i.e., the size of award per paid claim), which is much higher than its neighbors, while the aggregate severity of claims that are paid in the state has risen every year since 2010, increasing by 46 percent in the last five years alone.
The average payout for Georgia medical liability cases that have been reported to the National Practitioner Data Bank (NPDB) increased from $476,000 in 2016 to $495,000 in 2018, which is about twice as much as in other states in the region. This is important because NPDB data can have dire consequences when it comes to a physician's licensure, career prospects, or ability to obtain medical malpractice insurance.
Physicians and hospitals in Georgia are ending up on the losing end of massive verdicts on a regular basis these days. In 2018, five of the top 25 verdicts in Georgia were medical malpractice-related cases – including $31 million for a case in Clayton County and $18 million for a case in Chatham County.
Because it is becoming increasingly difficult to settle lawsuits in Georgia, even physicians who deliver exemplary care can be subjected to these "nuclear" verdicts. The reality is that in 2020 in Georgia, just one medical malpractice lawsuit could end a physician's career.
The malpractice insurance company MagMutual points out that physicians in Georgia are paying far more for their medical malpractice insurance than their peers in states that have more favorable tort climates, including Texas and North Carolina. It notes that the average OB-GYN in Georgia pays more than 50 percent more for "med-mal" insurance than the average OB-GYN in North Carolina. Premiums in Georgia are rising, too, as some insurers recently filed rate increases of up to 15 percent with the Georgia Department of Insurance.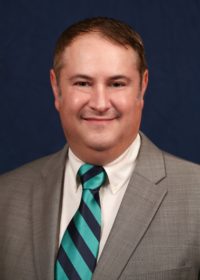 The disconcerting truth is that a lot of the gains that helped transform our state into a physician-friendly destination with S.B. 3 in 2005 have been washed away by unfavorable court decisions – including a 2010 Georgia Supreme Court ruling that struck down the cap on non-economic damages – and well-funded trial attorneys' lobbyists who have exploited loopholes in Georgia's laws.
With more than 8,400 members who care for patients in every specialty and practice setting, the Medical Association of Georgia is part of a diverse coalition that is calling for lawmakers to once again reform the state's tort system to avert a crisis that could force physicians here to cut back on high-risk services, or relocate elsewhere, or simply retire because they won't be able to afford or obtain medical malpractice insurance. This includes . . .
1. Passing legislation to eliminate "phantom damages" (i.e., the difference between what a patient is billed and pays), which can lead to much higher awards. Phantom damages have already been eliminated in some nearby states, including Alabama and North Carolina.
2. Modernizing Georgia's "Civil Practice Act" to improve and streamline the medical malpractice process.
3. Allowing trial bifurcation (i.e., breaking a trial into two phases – including one that allows jurors to look at negligence and another that allows them to consider damages, assuming they find any negligence).
4. Requiring timely scheduling orders to reduce the amount of time a physician will have to be away from his or her practice to deal with a malpractice claim.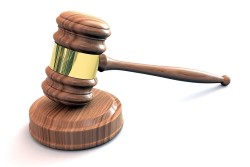 5. Limiting attorneys' fees. California uses a tiered system that caps fees at 15 percent any judgment or settlement that exceeds $600,000. This lets the injured party receive more of the damages. Georgia needs to employ this kind of commonsense approach.
I am convinced that we can elevate Georgia's health care system. I am confident that we can ensure that every Georgian can obtain health insurance. And I believe that we can ensure that all Georgians have access to the health care they need. But a requisite part of this process is improving the state's tort climate, which is why I encourage all Georgians to call on their state lawmakers to pass tort reform during this year's legislative session.
Dr. Reisman is a family physician with the Longstreet Clinic in Oakwood. In addition to being president of the Medical Association of Georgia, he serves on the Georgia Composite Medical Board.