Dr. Lily Henson has been named CEO at Piedmont Henry Hospital.
Henson is coming from Seattle, where she has been medical director of general neurology at Swedish Neuroscience Institute. But she has previous experience at the Stockbridge hospital, having served as its chief medical officer.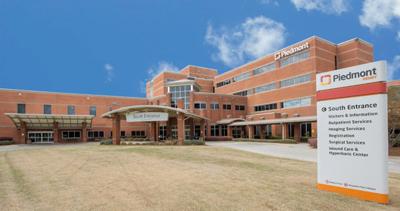 "Dr. Henson will be a fantastic leader for Piedmont Henry," Kevin Brown, president and CEO of Piedmont Healthcare, said in a statement Wednesday. "She has a proven record of success in championing the high-quality, patient-centered care that lies at the heart of our mission.''
With 236 beds, Piedmont Henry is the fifth-largest of the system's 11 hospitals.
Piedmont said that during her time at the hospital, Henson made significant contributions to improving the facility's quality metrics – reducing serious safety events by 83 percent and helping to cut hospital acquired infections in half.
"The staff at Piedmont Henry is full of amazing, compassionate people,'' Henson said in a statement. "They provide excellent care to our patients and they are here to make a difference. I am excited to lead this team, and I look forward to all we will accomplish together."
She will take over the CEO job Monday.
Henson received her medical degree from Northwestern University Feinberg School of Medicine and has practiced neurology for much of her career.