Story updated
A state agency's board is expected to vote soon on Gov. Brian Kemp's waiver proposal to give more Georgians health coverage.
The plan has generated many comments during the run-up to the vote, with most of them favoring Medicaid expansion rather than what the governor is seeking.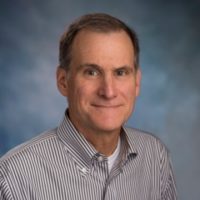 In a new GHN Commentary, Dr. Harry Heiman of Georgia State University outlines his pro-expansion views.
"While many states have used Medicaid expansion and the Affordable Care Act to expand health insurance coverage and affordability, improve health outcomes, and address their urgent health challenges, Georgia's leadership has consistently failed to act,'' Heiman writes. "Expanding Medicaid would provide access to affordable health coverage to more than 500,000 low-income Georgians, and would be paid for at least 90 percent by the federal government.''
Here's a link to Heiman's Commentary.
Editor's note: We'll also be running a Commentary from Gov. Kemp this week