A Rome-based hospital system said Tuesday that it has signed a letter of intent to combine with Charlotte-based Atrium Health.
The agreement between the nonprofit systems Atrium and Floyd Health System, if finalized, would represent another major development in the consolidation of hospitals in Georgia.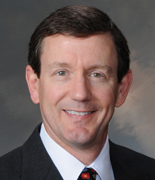 Atrium Health recently took over operations of the Macon-based Navicent Health system and, experts say, may be looking to add more hospital systems in Georgia beyond Floyd Health.
Formerly known as Carolinas HealthCare System, Atrium Health has 39 hospitals in all.
Kurt Stuenkel, Floyd president and CEO, said the choice of Atrium comes after two years of study and discussions with other potential partners.
"We're doing well financially,'' Stuenkel told GHN on Tuesday. "What we're thinking about is the future.''
He noted that similar-sized hospitals in Macon, Columbus and Athens have joined larger systems recently. "Health care is rapidly changing,'' Stuenkel said. "We don't [currently] have the capability to take advantage of all the technologies coming into health care.''
Stuenkel cited Atrium Health's mission, "its commitment to all patients, its industry-leading best practices, its success and vision and its desire to invest in and help further Floyd, while also preserving our ability to make local decisions."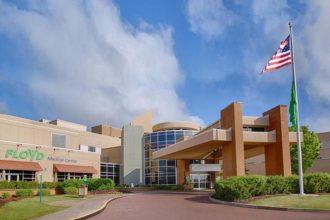 The deal would bring Floyd Medical Center in Rome; Floyd Polk Medical Center in Cedartown; and Floyd Cherokee Medical Center in Centre, Ala., into the Atrium fold.
Such consolidation helps hospitals cut costs and boost their bargaining clout in negotiations with health insurers over reimbursements for services. Georgia systems run by Piedmont, WellStar, Emory, Northside and HCA have all added hospitals in recent years.
"From the first moments we met Kurt, his team and their board, we knew Floyd Health System was special," Eugene A. Woods, president and CEO of Atrium Health, said in a statement. "The team at Floyd is known for their deep commitment to clinical excellence, for their relentless focus to continuously improve, and most importantly, for keeping their mission at the heart of everything they do. I know our shared future is limitless, and we can't wait to formally welcome them to our family."
Craig Savage, a consultant with North Carolina-based CMBC Advisors, said Atrium "seems like they want to be pretty aggressive and expand their presence in Georgia.''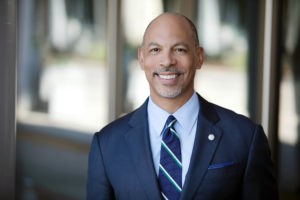 Atrium is the largest hospital system in North Carolina, and is "well-managed and well-regarded,'' Savage said. He added that it's probably looking to acquire other hospitals in Georgia.
Floyd is the region's largest employer. It currently has local competition from fellow Rome hospital Redmond Regional Medical Center, which is run by the HCA system, and from neighboring systems in various directions, such as Dalton, Chattanooga and the northwest Atlanta suburbs.
In the agreement, Atrium Health has pledged to invest $650 million in capital for Floyd over the next 11 years to enhance capabilities, skills and talent, facilities, and technology. The North Carolina system would also invest $80 million in Floyd Healthcare Foundation to address health disparities, indigent care, health needs and social determinants in the region.
Stuenkel said he plans to stay on at Floyd after the agreement is done.
The agreement is subject to regulatory approval by state authorities and is expected to be completed by the end of 2020.