Brenda Goodman is a senior news writer for WebMD. Andy Miller is editor and CEO of Georgia Health News.
Medical device makers and federal regulators are on edge after the closure of two major sterilization facilities and the potential shuttering of a third next week.
They're warning of potential shortages of medical devices if a court allows the state of Georgia to temporarily shut down sterilization operations of a Becton Dickinson, or BD, facility in suburban Atlanta next week. Georgia's attorney general has asked a judge to grant a temporary restraining order and an injunction to shut down the BD facility, which is in Covington, until it can upgrade its pollution controls.
"It's kind of like a tipping point right now. If there were to be any more closures then the likelihood is we will not only see spot or local shortages, it will have a ripple effect nationally," said Dr. Suzanne Schwartz, the acting director of the Office of Strategic Partnerships & Technology Innovation at the FDA's Center for Devices and Radiological Health (CDRH).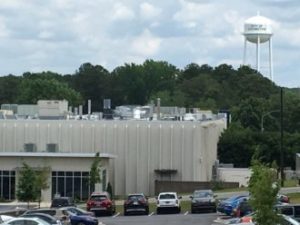 The FDA said in a statement Friday there may be medical device shortages if sterilizations using the chemical ethylene oxide (EtO) are halted too quickly in the U.S.
"The FDA recognizes that there are concerns associated with the release of ethylene oxide into the environment if emissions were to occur at unsafe levels," the statement says. The statement notes that the FDA has launched two new innovation challenges to look for alternative methods of bulk sterilization and also to reduce emissions from the ethylene oxide sterilization process. The agency is holding public meetings in November to discuss issues around ethylene oxide sterilization.
The statement says that since the closures of two large Sterigenics sterilization facilities — one in Willowbrook, IL, and another in Georgia's Cobb County, in suburban Atlanta — the FDA has been working behind the scenes to lessen the impact on patients. Those plants, along with the BD plant in Georgia, and many others around the country, use ethylene oxide gas to sterilize products.
After the EPA last year determined ethylene oxide to be much more toxic than previously known, communities and governments in Illinois and Georgia began to investigate plants in their areas. Where emissions have been determined to be higher than the EPA's recommended limits, protests and court actions have followed.
Last year, the federal agency identified 109 census tracts that have an elevated risk of cancer from air pollution, mostly driven by ethylene oxide.
Two of the tracts are near the Cobb Sterigenics plant, and the other is in Covington, the site of the BD facility.
Independent air testing in September found high levels of ethylene oxide in areas near the Covington plant.
Cobb County has told Sterigenics that it must upgrade its safety and pollution controls before it can reopen.
Schwartz said there are no device shortages currently. But she said the FDA has heard from about a dozen manufacturers with low inventories of sterilized devices that say they don't have anywhere they can go. "They tend to be smaller manufacturers and start-ups," she said.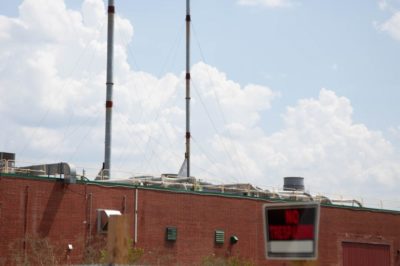 If Sterigenics doesn't reopen, she said, "they are kind of out of commission."
Schwartz said a team at the Center for Devices and Radiological Health has been compiling a database of replacement products that could substitute for those sterilized by ethylene oxide if they suddenly are not available because of plant closures.
But she admitted the agency has had its hands tied to a degree, because device manufacturers are not required to report shortages to the FDA, as drug makers are.
Schwartz said the agency has requested new regulatory authority to require those kinds of notifications, but Congress would have to pass legislation to grant it.
In the meantime, the FDA is relying on manufacturers to report shortages on their own. But some companies are reluctant to do that because they don't want to lose a competitive advantage, Schwartz said.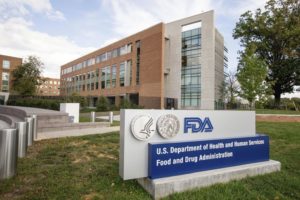 One thing that most people don't realize, she said, is that manufacturers can't simply ship a device sterilized by ethylene oxide to a different ethylene oxide facility. Such a switch requires a review and approval by the FDA.
The agency has agreed to fast-track sterilization site changes for Class III medical devices — those intended to sustain or support life — cutting its review of those changes from 180 days to just 30 days.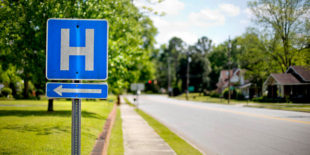 Changing the method used for sterilizing a device — from ethylene oxide to gamma radiation, for example — is even harder. Such changes require several months of study and a careful review to make sure the device isn't compromised by the new process.
Jeff Sauter, director of business development for Steri-Tek in Castro Valley, CA, which uses e-beam and X-ray radiation for sterilization, says some companies are exploring making such a switch, as difficult and expensive as that may be.
"There are companies scrambling. It's a big deal — a big, big deal," Sauter says of the Sterigenics closures.
He says the closures of sterilization facilities in Illinois and Georgia are creating a major disruption in the industry, and one that was probably overdue.
"There has not been a big driver to create better technology," he says. "Now, with these emissions, it's coming to the fore."
"A lot of companies are now rethinking their sterilization strategies," Sauter says. "It had to come to this point of a crisis. Now it's a crisis."
Katherine Watson, a spokeswoman for Northside Hospital in Atlanta, said Friday that her health system is aware of the device supply warning and "is tracking these developments and continues to evaluate any potential implications.''
Atlanta's Grady Health System said it also is monitoring the situation and has not experienced any supply shortages so far. "We are in close communications with our group purchasing organization and will work with them in the event there is a supply disruption," a Grady spokeswoman added.
Amid the plant closures and public outcry over ethylene oxide, medical device makers are showing increasing interest in nitrogen dioxide sterilization, said Maura Kahn, a senior vice president for Noxilizer, a company that provides that infection control method.