Discounts on prescription drugs are a great thing for patients.
They can also help hospitals.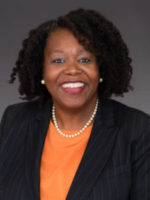 The 340B Drug Discount Program, in fact, requires drug companies to give deep price breaks to federally funded clinics and hospitals that serve many uninsured and vulnerable patients.
But state Rep. Kim Schofield, in a new GHN Commentary, says some hospital systems are abusing the program. And she wants changes.
"Unfortunately, when programs such as the 340B Drug Discount Program are misused, such as by nonprofit health care systems that actually profit immensely and direct only a small portion of that money toward low-income patient care, it's the patient who suffers,'' she writes.