Telemedicine offers tremendous breakthroughs in access to medical care. A patient with a chronic health problem in rural Georgia can be seen by a medical specialist hundreds of miles away.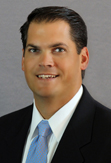 The American Medical Association says 15 percent of physicians work in practices that use telemedicine to treat patients at a distant site.
This remote-site care "is beginning to make great inroads in Georgia,'' says Lt. Gov. Geoff Duncan in a new GHN Commentary.
Duncan's task force on health care Wednesday will focus on telehealth as well as other innovations in health care.
"If a patient can easily see a physician without waiting days or hours in a clinic for care, we have removed a tremendous barrier to access,'' the lieutenant governor writes.