An Atlanta-based company that markets health care sharing plans is being investigated by the state insurance department, Georgia Health News has learned.
Other states also have investigated Aliera, according to published reports.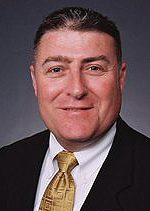 Last week, Georgia Insurance Commissioner John F. King warned consumers of the potential financial risks of joining a Health Care Sharing Ministries program as an alternative to regular insurance.
In these organizations, members agree to share one another's health care costs. Members of an HCSM typically have a particular religious faith in common, and make monthly payments to cover expenses of other members. The cost of these sharing ministries is usually much lower than traditional health insurance.
But as King noted, HCSMs are not insurance. Consumers who join them don't have the same legal protections as people who buy insurance. He also said that his office had received complaints from Georgians who had joined such ministries and seemed to believe, mistakenly, that they had acquired insurance in the process.
"While the law allows legitimate HCSMs to assist families with paying for medical needs, it is very important that you know exactly what you are signing up for," said Commissioner King
After King's statement last week, GHN submitted a Georgia Open Records Act request for information on complaints against Aliera Healthcare. The agency replied that it could not respond with records, citing a provision of the law that allows an exception due to a pending investigation. A department spokesman declined further comment.
The Aliera Companies said in a statement Wednesday that it is unaware of any Georgia insurance department investigation.
"It's important to note we are not a health care sharing ministry,'' the statement said. "We do, however, market on behalf of health care sharing ministries, providing members with a more flexible method for securing high-quality health care at an affordable price, something that is becoming more important than ever to citizens across the country who face increasing costs for traditional health insurance. Health care sharing ministries can help fill this gap and improve the quality of life for many.''
A spokeswoman for Georgia Attorney General Chris Carr said Wednesday that her agency has received 10 complaints about Aliera, and referred them to the FBI's office in Atlanta.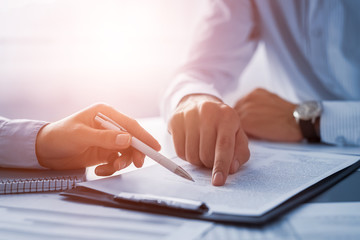 Aliera has 100,000 members nationwide and reported revenue of $180 million in 2018, according to a Kaiser Health News article in May.
The KHN report said that state insurance officials in Washington, Texas and New Hampshire have reviewed complaints about Aliera. In July, the Texas Department of Insurance announced that the state had filed a lawsuit seeking to stop Aliera Healthcare from selling health insurance in Texas and engaging in the business of insurance without a state license.
The Aliera statement to GHN said that through last month, more than $137 million in medical payments has been shared on behalf of current ministry members to meet their health care needs.
"Aliera will vigorously defend its services position and feels confident that the health care sharing ministries (HCSMs) for whom Aliera provides these services will defend the right of these members to exercise their religious convictions in making their health care choices.
"We will utilize all available opportunities to address false claims made about the administrative, marketing, and other support services we provide to HCSMs,'' the statement continued. "We remain committed to serving health care sharing members in Georgia and elsewhere, working with regulators to provide the health care sharing solutions these members need."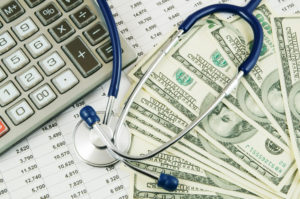 Nationally, more than 1 million people have joined these ministries. That's up from an estimated 200,000 before the 2010 Affordable Care Act, which required most Americans to have health coverage but granted HSCM members an exemption from the penalty on the non-insured. (The penalty has since been dropped.)
Consumers who join a sharing ministry typically pay a set monthly amount that goes into a general account or directly to others who have an eligible medical bill. They also submit their own eligible bills to be shared by other members, the Wall Street Journal recently reported.
Complaints about sharing ministries have increased nationally.
Sharing ministries say the complaint uptick is negligible when compared to the surge in their membership. They also say they inform members that they aren't buying insurance, and that there is an appeals process for members whose claims are denied, the Journal reported.
Some ministries say they work to make the distinction between bill-sharing groups and insurance providers clear. In marketing and communications, "we constantly try . . . to make clear that we are not insurance," said Samaritan Ministries spokesman Anthony Hopp, according to the Journal article.