A closed rural hospital has reopened with a new name and a plan for a bigger development.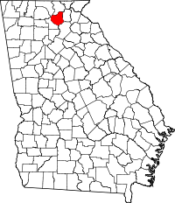 The former Chestatee Regional Hospital in Dahlonega, the seat of Lumpkin County, is now Northeast Georgia Medical Center Lumpkin. It's a scaled-down facility that offers an emergency department, inpatient care and other services. It's part of the Northeast Georgia Health System, based in Gainesville.
Looking forward, the system is developing plans to replace the reopened facility with a new hospital 5 miles outside Dahlonega. The site of this planned hospital is at the end point of Georgia 400, a highway that connects Atlanta and some of its suburbs to Georgia's Appalachian region.
Dahlonega, known for mountain scenery and historic sites, is little more than 20 miles north of Gainesville, and Northeast Georgia Health System has been interested for years in expanding into Lumpkin County. In 2015, the system bought the land at Ga. 400, calling the 57-acre property a site for a future complex.
The reopening of the Dahlonega facility is the result of a transaction that took shape last year, when Northeast Georgia agreed to buy Chestatee Regional's property and some equipment from hospital owner DL Investment Holdings.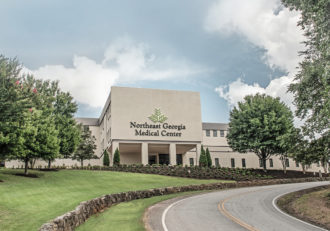 That deal came at a time of unfavorable publicity, with CBS News reporting lab billing problems at the Dahlonega hospital as well as other rural facilities. The CEO of DL Investment Holdings, who was also Chestatee's CEO at the time, denied the report, calling it "flatly wrong.''
The details of the hospital deal were somewhat complicated. Northeast Georgia bought the Dahlonega hospital last year for an undisclosed amount, then sold it to the University System of Georgia Board of Regents, which is now leasing it back to Northeast Georgia.
Eventually, the University of North Georgia, which has campuses in Dahlonega and Gainesville, is expected to relocate some health sciences programs and services to the current hospital property.
"This hospital first opened in 1976 and experienced ups and downs throughout the years,'' Dr. Donna Whitfield, chief of medical staff at North Georgia Medical Center Lumpkin, said in a statement last week. "When it closed last year, however, we lost an invaluable health care resource. I'm overjoyed to see it open again, and so are my patients. People in Lumpkin County and the surrounding areas now have a hospital they can be proud of and trust again."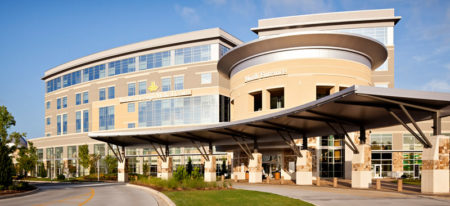 Northeast Georgia also runs facilities in Gainesville, Braselton and Winder, and it recently invested in Habersham Medical Center in Demorest.
Seven rural hospitals in Georgia have closed since 2010. That's the third-highest total in the United States, according to a report by Deloitte, which is developing proposals for federal health care waivers for Georgia.
"It took close partnership between Northeast Georgia Health System, the Board of Regents, the University of North Georgia and our local elected officials to save this hospital from the fate of other rural hospitals across the nation," state Sen. Steve Gooch (R-Dahlonega), a former executive director of Lumpkin County's Development Authority, said in a statement.
The future Lumpkin County hospital is tentatively scheduled to open in 2022.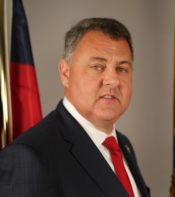 The Northeast Georgia project in Dahlonega has potential rewards and risks, said Chris Kane, a consultant with Progressive Healthcare.
"The upside is an expanded geographic presence that affords local access to care yet incremental referrals to the flagship medical center in Gainesville,'' he said. "The potential risk is the return on investment for the capital invested.''
There are precedents for successful replacement hospitals in Georgia, Kane said, citing Polk Medical Center in Cedartown and St. Mary's Good Samaritan Hospital in Greensboro.
"Too often, health care is highlighted for billion-dollar massive projects,'' he said. "For a change, this proposal reflects the noteworthy goals of community access, innovation and collaboration.''