Nine years ago, TaTa-Nisha Frazier wanted to get her three children back after losing custody.
She faced a formidable obstacle: her addiction to alcohol and drugs.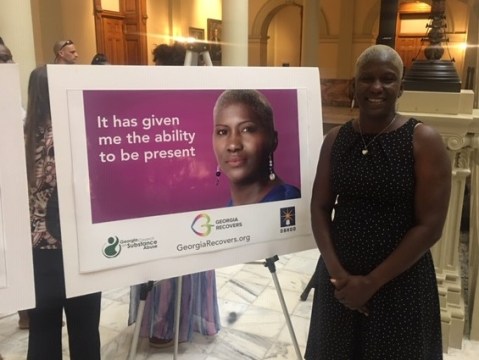 Frazier went into treatment in DeKalb County. Now, at 47, after what she calls a "tumultuous journey,'' Frazier has a story that reflects a successful recovery from addiction. She again has custody of her children.
She's now a communications coordinator for the Georgia Mental Health Consumer Network. "I live my recovery out in the community,'' she said Wednesday.
Frazier's face will be on billboards in Georgia as part of a marketing campaign promoting the message of recovery from addiction.
The campaign, called Georgia Recovers, aims to reduce the stigma surrounding addiction and encourage people to seek help for alcohol and drug problems. The campaign will also include social media messaging, videos and a website.
A news conference Wednesday at the state Capitol featured state officials, lawmakers and 19 "recovery stars'' who were introduced to applause from family members, friends and community leaders.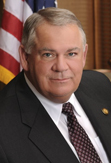 House Speaker David Ralston, a Republican from Blue Ridge, told the audience that "the joy and enthusiasm is just contagious. We embrace a message that has been too long coming – the redemptive power of recovery.''
"It's never too late to ask for help,'' he said.
Ralston said Georgia is harnessing more government funding for treatment, recovery and mental health programs. "We have some 800,000 Georgians living in recovery,'' he said.
Judy Fitzgerald, commissioner of the Georgia Department of Behavioral Health and Development Disabilities, said the Georgia Recovers campaign promotes ''a message of hope.'' The campaign is a joint effort between her agency and the Georgia Council on Substance Abuse.
Fitzgerald said Georgia is the first state to lead such a marketing campaign on addiction recovery. "We have to highlight success and showcase what's possible."
The opioid epidemic has hit Georgia hard. Emergency room visits and hospitalizations for opioid-related overdoses in Georgia jumped 14 percent between 2017 and 2018, rising from 4,934 to 5,621, according to a recent AJC article. During the same time frame, deaths from such overdoses dropped statewide by nearly 12 percent, falling from 1,043 to 920.
Rep. Sharon Cooper (R-Marietta) said mothers of overdose victims helped bring about the 911 amnesty law that was enacted in Georgia in 2014. It says that people seeking medical assistance for themselves or someone else for a drug overdose can't be charged if the evidence of a drug violation results "solely from seeking such medical assistance."
Sen. Renee Unterman (R-Buford) touted the success of recovery centers such as The Zone in Marietta.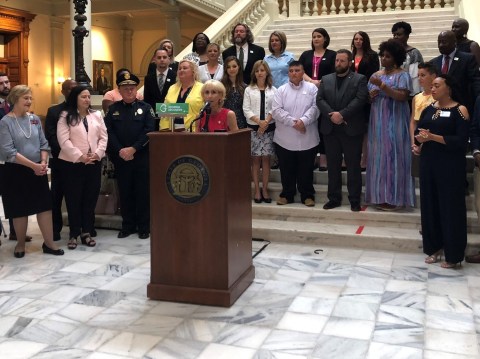 Rep. Houston Gaines (R-Athens) sponsored Georgia's new law to facilitate needle exchange programs, to prevent drug users from sharing dirty needles and spreading disease. He said the law also helps fight addiction, because people who inject drugs who participate in it are much more likely to enter treatment programs.
Rep. David Wilkerson (D-Powder Springs) said addiction recovery "is not a Democrat issue, not a Republican issue. This is a Georgia issue and a people issue.''
And Marietta Police Chief Dan Flynn spoke about the scourge of drug addiction from a lawman's perspective. "We can't arrest our way out of this problem," he said.
While the authorities must continue to crack down on drug dealers and traffickers, Flynn said, "treatment and recovery is a far more effective strategy for fighting the epidemic.''
Correction: An earlier version of this article misstated when Ms. Frazier's recovery started.