A new study says Medicaid expansion has helped reduce states' numbers of uninsured women of childbearing age – and cut their infant and maternal mortality rates.
States that expanded Medicaid under the Affordable Care Act saw a 50 percent greater reduction in infant mortality than non-expansion states, according to the report from the Georgetown Center for Children and Families, released Wednesday.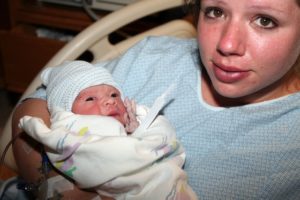 Georgia is one of 14 states that have not adopted Medicaid expansion. However, Gov. Brian Kemp has led an initiative that could increase the number of Georgians in the government program.
The uninsured rate for women of childbearing age is nearly twice as high in states that have not expanded Medicaid compared to those that have expanded Medicaid (16 percent vs. 9 percent), the study said.
States with the highest uninsured rates for women of childbearing age are Alabama, Alaska, Florida, Georgia, Idaho, Mississippi, Nevada, North Carolina, Oklahoma, South Carolina, Texas and Wyoming. Ten of those 12 states have not expanded Medicaid.
Georgia's rate of uninsured women ages 18 to 44 is 20 percent, the third-highest in the nation behind Texas and Oklahoma, according to the Georgetown research.
Additionally, Georgia has among the highest rates of infant and maternal mortality. The latter is defined as the death of a woman while she is pregnant or within one year after the end of her pregnancy, from any cause related to or aggravated by the pregnancy or its management.
Research has found that Medicaid expansion was associated with lower rates of maternal mortality, reflecting 1.6 fewer maternal deaths per 100,000 women.
If a state accepts full Medicaid expansion, "they would drop their rates of infant mortality and maternal mortality,'' study author Adam Searing of the Georgetown Center told GHN.
The Kemp waiver plan was passed by the General Assembly early this year. It authorizes the governor to hire a consulting firm to develop a proposal for enacting changes to the state's Medicaid program, potentially adding more people to the rolls. The proposal will be submitted for federal approval.
Kemp's plan envisions potentially covering people at up to 100 percent of the federal poverty level – roughly $12,500 of annual income for an individual — whereas regular expansion gives Medicaid to people at up to 138 percent of poverty.
"We must do more to help women in Georgia get the health coverage they need before, during, and after pregnancy and to help babies get a strong start in life," said Elise Blasingame, executive director at Healthy Mothers, Healthy Babies Coalition of Georgia, responding to the Georgetown study's findings.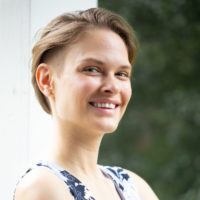 "While we are encouraged to see Georgia start thinking about how to cover more residents, this report underscores the importance of health insurance for every mom and child,'' Blasingame added. "We must keep Medicaid strong, make it work for families and children currently eligible, and get rid of unnecessary barriers to coverage to achieve optimal health for Georgia families."
Uninsured women in Georgia can qualify for Medicaid during their pregnancy. Searing, though, said that "it's really critical that women have coverage before they get pregnant.'' Many uninsured women have chronic conditions that could lead to poor childbirth outcomes, so early health care can prevent complications, he said.
Women who become pregnant while they are on Medicaid start prenatal care earlier than those who are uninsured, the study said. And after childbirth, moms often have problems such as depression and hypertension, Searing noted.
When women receive pregnancy Medicaid in Georgia, their coverage ends 60 days after the date of delivery, Blasingame said.
"The drop-off in coverage makes it difficult for women to access critical care during the postpartum period,'' she told GHN. Georgia's Maternal Mortality Review Committee found in the most recent case review that in cases from 2012 to 2014, many maternal deaths occurred after 42 days and up to one year after the end of pregnancy, she said.
This report further supports the committee's recommendation that Georgia extend Medicaid coverage to one year postpartum, Blasingame added.
Under the Kemp waiver plan, it's unlikely the state will move toward a full Medicaid expansion. Kemp, like his predecessor Nathan Deal, has been critical of expansion.
Searing said that the test for the Kemp waiver plan will be whether "it will bring the rate of uninsured women down.''