Jim Beck, Georgia's insurance commissioner, is now officially suspended from office in the wake of his federal indictment Tuesday on charges of fraud and money laundering.
Beck announced Thursday that he was voluntarily taking a suspension. The insurance department said that in his absence, Drew Lane, the chief deputy commissioner, would perform the duties of commissioner as outlined under state law.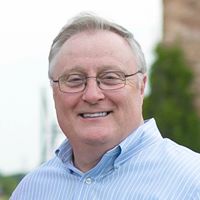 The agency said Beck, who took office in January, voluntarily suspended himself. An executive order from Gov. Brian Kemp said that Beck asked to be suspended Thursday, and that the governor ordered an immediate suspension.
Beck's departure followed a Wednesday letter from Kemp, a fellow Republican, urging the commissioner to resign. In the letter, the governor cited the 38-count indictment of Beck, containing allegations that stem from Beck's tenure as general manager of operations for the Georgia Underwriting Association (GUA).
"Now, as insurance commissioner, you hold significant legal authority – including appointment powers – over GUA and its governing board,'' Kemp wrote.
"In light of this connection and the possibility of new revelations, it would be highly inappropriate for you to continue to hold public office,'' the letter continued. "I ask that you do what is right for our state and step down immediately.''
In a letter to Kemp, Beck maintained his innocence.
"As you know, under our federal and state constitutions, I am presumed to be innocent until and unless convicted by a court of law. I am, in fact, innocent of these charges. In the circumstances, it would be inappropriate for me to resign as commissioner of insurance.
"Nonetheless, I recognize the importance of having a commissioner of insurance who is able fully to devote all of his time carrying out the duties of managing the Department of Insurance and serving the citizens of Georgia.
"In the coming months, it will unfortunately be necessary for me to spend a significant amount of my time defending myself against these false charges. Preparing for that trial will be a significant distraction from my public duties."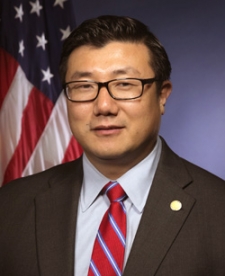 The indictment alleges Beck stole more than $2 million through ''an elaborate invoicing scheme,'' BJay Pak, U.S. Attorney for the Northern District of Georgia, said Tuesday.
The indictment says the scheme lasted for five years, until last August, after Beck won the Republican primary for insurance commissioner. Pak said none of the alleged fraudulent activity occurred after Beck took office.
Thousands of dollars of the alleged fraudulent payments went to Beck's campaign fund, Pak said. Other money went to personal expenditures, investments and the payment of taxes, he added.
The Underwriting Association provides high-risk property coverage to Georgia homeowners.
Georgia law says that in the event of a vacancy in the office of the commissioner, ''the chief deputy shall perform all the duties of the commissioner.'' But a possible complication could arise with Lane taking over the commissioner's duties because he has his own connection to GUA. He served as the organization's staff attorney before he was named to his state post in January.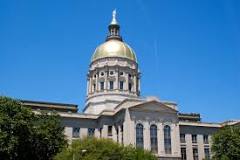 The insurance department said it anticipates that the governor will soon appoint an acting commissioner who will serve until the case against Beck is resolved.
"The employees of the Department of Insurance remain focused on their service to the people of Georgia and will continue to work hard to fulfill their mission," the department said in a statement.
While Beck is suspended, the department said, he will not be involved in decisions about its daily operations
Beck, 57, surrendered to authorities Wednesday. He then made his first appearance in federal court, pleading not guilty to the charges
Judge Russell Vineyard imposed restrictions on Beck while granting him a $25,000 cash bond. Beck cannot travel out of state without permission and must recuse himself from any dealings with the Underwriting Association, the AJC reported.