Updated May 3
The city of Brookhaven may be getting a second new hospital.
Emory University announced Thursday that it's planning a $1 billion development for Executive Park, which would include a 140-bed hospital.
The hospital would not have an emergency room, Emory said.
The planned "live-work-play health innovation district" would take 15 years to build, Emory said. It would be across the street from Children's Healthcare of Atlanta's massive health care project, which includes a $1.3 billion hospital, expected to open in 2025.
Emory filed a rezoning permit Wednesday with the city of Brookhaven for Executive Park, near the interchange of North Druid Hills Road and I-85.
"Our plans for Executive Park support Emory's long-term visions focused on health care, wellness, research and innovation," Robin Morey, Emory vice president and chief planning officer, said in a statement. "We are excited to partner with the city of Brookhaven and community leaders to expand the work and partnerships we already have in Executive Park."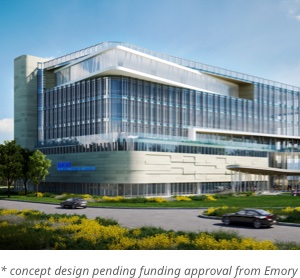 Emory already operates medical offices in Executive Park, including a sports medicine and training facility run in partnership with the Atlanta Hawks that opened in 2017.
After adding DeKalb Medical Center last year, Emory currently operates 11 hospitals. Experts say the new hospital would require a certificate of need from the state in order to be built.
A specialty hospital would make sense for Emory, said Dave Smith, a consultant with Kearny Street Consulting. The project "is definitely a staking out of territory,'' he said, adding that the projected Brookhaven medical complex could rival that of "Pill Hill,'' the north Atlanta area that has Northside, Emory Saint Joseph's and Children's Scottish Rite hospitals.
Emory said the project would make Executive Park a more walkable community, with more than 1.5 miles of new sidewalks and a half-mile, off-street multi-use trail that would allow additional pedestrian and bike activity.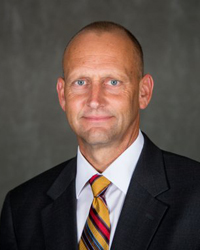 Morey said that if all goes well, construction of a new Musculoskeletal Center building as part of Emory's existing Orthopaedics & Spine Center could begin this fall, according to the Reporter Newspapers.
Children's medical campus is being developed across the street. The two campuses will "bookend" each other, Morey said. At full build-out, Emory at Executive Park is estimated to generate $7 million in property tax revenue each year to Brookhaven, DeKalb County and the DeKalb County School District, the Reporter Newspapers said.
Brookhaven, long an affluent area of metro Atlanta, officially became a city in 2012.
An Emory spokeswoman said the Brookhaven plan would not affect Emory's consideration of Northlake Mall — off I-285 in northern DeKalb County near the city of Tucker — for administrative and other offices.
Correction: The first version of this article inaccurately stated that the proposed hospital would focus on orthopedics.