For generations, the U.S. physician workforce has been overwhelmingly male. But that's changing, especially among younger doctors.
The Association of American Medical Colleges reported in 2017 that for the first time ever, women made up a majority (50.7 percent) of those enrolling in medical schools. That trend continued last year, with 51.6 percent of enrollees being women.
This workforce transformation can already be seen at the top of leading national physician organizations.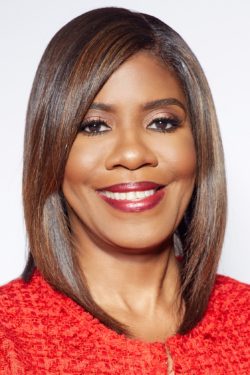 And a trio of female physicians are set to head up the American Medical Association, the American Academy of Pediatrics, and the American College of Physicians.
Strikingly, each is a Georgia doctor.
Drs. Patrice Harris of Atlanta, Sally Goza of Fayetteville and Jacqueline Fincher of Thomson will head up the AMA, the AAP and the ACP, respectively.
"It's certainly a feather in Georgia's cap," Harris said Tuesday. "It's an exciting time to be a woman in medicine."
Harris will take over as AMA president in June. She will be the first black woman to head the organization.
She has practiced as a psychiatrist since 1998, with a main focus on children and adolescents.
The AMA, the largest of U.S. physician organizations, has about 250,000 members. Harris was elected by its main policymaking body, the House of Delegates.
As president, Harris will be the official spokesperson of the Chicago-based organization. She will represent the AMA at conferences and events, testify before Congress, and give speeches to various groups. Harris also chairs the AMA's opioid task force.
She said she hopes through her new role to help elevate public health, mental health, equity and women in leadership, as well as AMA strategic priorities. She has a particular interest in the integration of mental health care with primary care.
"I want to be an inspiration for young women, and young boys and girls of color, that they can aspire to be a physician," Harris added.
Jacqueline Fincher practices in Thomson, a mostly rural area of east Georgia. She has been an internist there for 30 years.
She met her husband, Dr. James Lemley, in medical school. The couple moved to Thomson, where he's from, in 1988. Fincher was the first full-time woman doctor practicing there.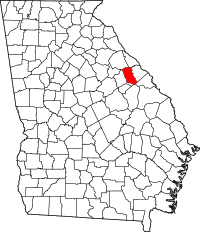 "It has been a wonderful place to raise my family,'' she told GHN on Tuesday. "There's a special connection to our community.'' Their daughter is a medical resident in pediatrics, and will be a third-generation doctor in the family, as Fincher's and Lemley's fathers were both doctors.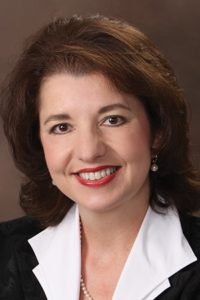 The American College of Physicians, with 154,000 members, is the largest physician specialty organization. Fincher will take over as president next April. "I will be traveling quite a bit,'' representing the ACP to the public and to members, she says.
Prominent issues for the organization include the Affordable Care Act, universal access to health care, and gun safety, she said.
"We're starting to get more women in leadership positions,'' Fincher said. "In business, in law, in medicine, the more diverse and inclusive that leadership is, the better ideas come out."
Sally Goza's tenure as president of the pediatricians' organization will begin in January. She will lead the board of directors and be the chief spokesperson for the AAP, which has 67,000 members.
She's a native of Fayetteville, where she has practiced as a general pediatrician since 1987. She also comes from a family of doctors.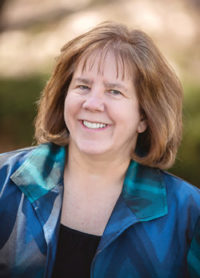 Goza says she hopes to average two days a week at her practice while taking care of AAP duties the rest of the time.
"We are the voice for children,'' Goza said Tuesday. "Pediatricians will be there fighting for children as long as we can.''
She points to two recent issues on which the American Academy of Pediatrics has become an advocate for action.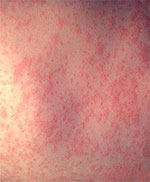 One of these issues is vaccination. Concerned about recent outbreaks of measles, and alarmed at the influence of anti-vaccine misinformation, the AAP is pushing for an end to non-medical exemptions for vaccinations.
And the AAP recently called for a recall of the Fisher-Price Rock 'n Play Sleeper, which had been linked to 32 sleep-related infant deaths. Afterward, the toy manufacturer recalled 4.7 million of the infant sleepers.
Goza said her priorities will include increasing gun safety and gun violence prevention – "keeping children from being shot in this country.'' Other goals, she said, are to reduce poverty and to increase wellness among physicians themselves, amid high figures of doctor burnout and suicide. As part of the academy's leadership, Goza can help to shape its policy positions.
"Women's voices are being heard more'' in medicine, Goza said. "It's pretty amazing and exciting'' that three Georgia women physicians are heading their respective organizations, she added.
Dr. Rutledge Forney, president of the Medical Association of Georgia, said that from her perspective as a woman and as MAG president, "it makes me proud and optimistic knowing that these three women and fellow Georgians will serve in such crucial leadership roles. They are role models, and I have every confidence that they will serve our profession and our patients in exemplary ways."