A regulatory revamp in Georgia health care is hanging in the balance. A pointed TV ad and the fiery tweet that it provoked show the passions swirling around the issue.
The state House on Thursday will consider a somewhat trimmed-down version of its originally proposed overhaul of the state's certificate-of-need (CON) laws. The highly anticipated vote on House Bill 198 is expected to be close, experts say.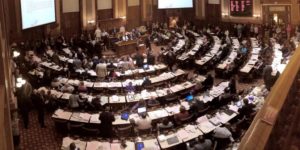 Thursday is Crossover Day. That's the point during the General Assembly session when a piece of legislation is generally considered dead unless it has passed at least one chamber. Yet there have been multiple confrontations about CON in the days – and years — leading up to this deadline.
CON regulates how health care facilities function in Georgia. A provider must get a "certificate of need" from the state to proceed with a major project, such as building or expanding a medical facility or changing what services are available to patients.
Leading hospital groups oppose a broad CON revamp, saying it would hurt existing hospitals, including those in rural Georgia. Proponents say it would spark competition, increase access to services, and reduce health care costs.
This week, a Twitter blast from Lt. Gov. Geoff Duncan, a supporter of CON reform, targeted WellStar Health System's financial backing of a TV ad called "Save Georgia Healthcare," which supports preserving the current CON system.
Duncan said in the tweet: "WellStar Health, which enjoys "Non Profit" status & DOES NOT pay federal or state taxes because of that status, is spending $2 million to protect their $1,179,042,512.00 in TAX FREE assets. How is this possible?''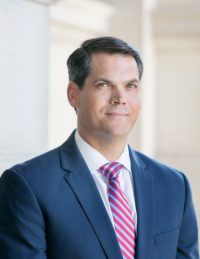 The tweet followed a GHN article that said WellStar was among the nonprofit hospital groups backing the ad, which has been described by industry officials as costing $2 million. Other hospital systems financing the commercial have not been identified.
A spokesman for Duncan said WellStar officials will meet with the lieutenant governor on Friday. Joseph Hendricks, the spokesman, said Wednesday that he believes the Duncan tweet spurred the upcoming meeting. "I'm confident there will be a candid conversation,'' Hendricks said.
WellStar said Wednesday in a statement, "We're always looking for opportunities to talk with Georgia's leaders about ensuring high-quality access to health care for all Georgians. We appreciate Lt. Gov. Geoff Duncan's open door and willingness to dig in on policy issues of importance to all of us."
Hospital association leaders told GHN last week that they were not involved in the commercials, which blast "profiteers'' in health care. "Don't kill Georgia's local hospitals,'' the ad says.
The Senate's version of the CON overhaul has stalled without a committee vote. But the House bill is still alive, and a new version passed the House special committee on health care access on Friday.
"The sky is not falling,'' state Rep. Matt Hatchett, a Dublin Republican, said before the special panel's vote. Hatchett, a leading sponsor of the bill, called the new version "a CON modernization.''
It does not repeal the main parts of CON, as its predecessor bill proposed to do. But it does call for major changes in the system, including:
** Increasing financial thresholds for hospital construction and medical equipment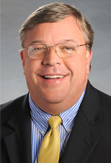 ** Permitting a sports medicine center to be built in Alpharetta
** Requiring transparency for nonprofit hospitals' financial holdings
** Strengthening the indigent care requirements for hospitals
** Allowing freestanding emergency departments owned by hospitals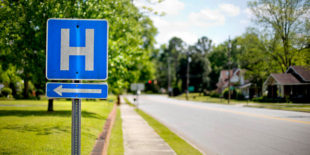 ** Giving Cancer Treatment Centers of America a pathway to add more beds and serve more Georgia patients at its Newnan hospital
** Easing restrictions on mental health and substance abuse facilities
** Allowing cardiology ambulatory surgery centers
The legislation also would provide more rules for the rural hospital tax credit program, which the latest proposal maintains at $60 million, rather than the original bill's $100 million.
During the past few General Assembly sessions, hospital groups have successfully bottled up CON changes and prevented their passage.
There were previous signs that this year's session might be different, with a potential CON overhaul receiving backing from powerful House leaders. But now passage of any substantial changes is uncertain.