The state Senate approved renewal of a Medicaid funding mechanism Thursday in a bill containing a major add-on: requiring extensive financial disclosures for nonprofit hospitals.
But when that legislation later went to the House for its approval, that chamber voted to disagree with it, 89-81. The measure, House Bill 321, will likely be reconsidered Friday in the House.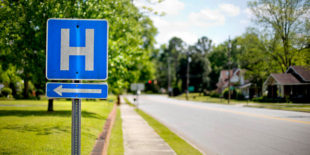 Earlier, surprisingly, the bill did not draw a debate on the Senate floor, and passed easily, 41-11. The provider fee that fills a nearly $1 billion budget hole in Medicaid has sparked little opposition. But hospital groups had told GHN that they had problems with the financial transparency language.
Transparency for nonprofit hospitals has been part of House leaders' overall thrust to reform the state certificate-of-need (CON) system, which regulates major health care construction projects, as well as new medical services.
With the General Assembly session ending next Tuesday, the overall CON reform blueprint is still in flux. But the House is considering legislation, already passed by the Senate, that contains several changes to the CON system.
Gov. Brian Kemp, Lt. Gov. Geoff Duncan and House Speaker David Ralston have each called for CON reform.
The main feature of House Bill 321, the hospital provider fee, "is very important'' to the state budget, said state Rep. Terry England (R-Auburn), chairman of the House Appropriations Committee.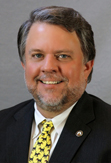 England noted that it raises pay rates for hospitals that see a large number of Medicaid patients, such as Grady Memorial Hospital and Children's Healthcare of Atlanta, along with rural hospitals.
A Senate floor leader for the governor, Sen. Blake Tillery (R-Vidalia), pointed out that $1 in state funding brings in $2 in federal money through the provider fee.
The transparency provisions will require nonprofit hospitals to publicly report a range of financial data. Besides their IRS 990 forms, these hospitals would have to disclose their audited financial statements, including those of their affiliates; their ownership in businesses, subsidiaries and captive insurance companies; the salaries and benefits of their 10 highest paid administrators; terms of their debt and properties owned; and their community benefit report and patient debt collection practices.
The transparency effort received a boost from Duncan, who tweeted this week: "Are big Atlanta hospital conglomerates really going to oppose $900 million of Medicaid dollars because they're opposed to basic transparency? If so, it makes you wonder what they are hiding.''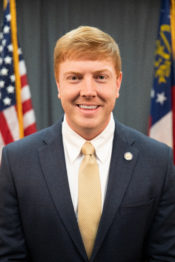 Tillery told reporters that "It's awfully hard to argue against transparency when you're dealing with government funds.''
Nonprofit hospitals get tax breaks, he added. "We want to make sure they're fulfilling their mission of truly providing nonprofit care.''
The Georgia Hospital Association did not respond for comment Thursday on the transparency language or its opposition to parts of it.
The vehicle for several CON changes, House Bill 186, has returned to that chamber for its approval or changes. It would limit the rival health care entities that can object to a CON application to those within a 35-mile radius of the proposed project. Currently there are no geographic restrictions on who can object.
Other provisions include:
** Giving Cancer Treatment Centers of America (CTCA) a pathway to add more beds and serve more Georgia patients at its Newnan hospital
** Increasing financial thresholds for hospital construction and medical equipment
** Prohibiting hospitals from purchasing or holding ''medical use'' rights of properties
The Kemp administration says White House officials have indicated they would be more receptive to a waiver request on Georgia health insurance rules if the state would take action on CON reforms.
But the amended bill does not contain any provision allowing a sports medicine and training center in Alpharetta, a project that has many high-profile backers in the sports world.
The proposed multimillion-dollar center is to be known as the Legacy Sports institute. It's associated with famed orthopedic surgeon Dr. James Andrews of Alabama, whose patients have included such sports luminaries as Bo Jackson, Michael Jordan, Jack Nicklaus, John Smoltz, Drew Brees and Brett Favre.
Twice, Legacy Sports Institute has won state CON approval for construction. Regulators said the center would offer ''the type and quality of care that is not currently available'' in the area.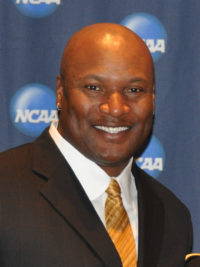 But opponents of the project, primarily Atlanta-based Northside Hospital, took the fight to Georgia's courts, which reversed the state decision, blocking the project.
Jackson, a famed former football and baseball star, said in a statement that Dr. Andrews "set the precedent for world-class surgery and patient care for athletes of all levels. He has saved thousands of athletes' sports careers and positively impacted their lives. The state of Georgia should grant him this wish of building Legacy Sports Institute, which will complete the circle he has formed for himself and athletes all over the country."