The proposed revamp of state health care regulations cleared a key hurdle Monday when a House committee approved House Bill 198.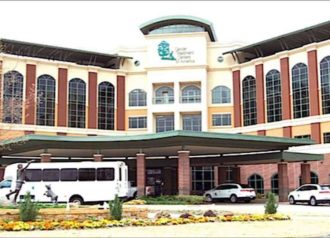 The vote followed contentious testimony last week about the potential impact of overhauling the state's controversial certificate-of-need (CON) laws.
CON governs the construction and expansion of health care facilities and services. Under the current laws, a provider must obtain a "certificate of need" from the state to proceed with a major project.
Major hospital groups oppose the CON revamp, saying it will undermine hospital care, including in rural Georgia. Proponents say it will increase competition and lead to lower health care costs.
The 10-4 vote on the legislation by the special House committee on health care access means the CON reform measure now moves to the House Rules Committee.
Before the Monday vote, Rep. Butch Parrish (R-Swainsboro) asked whether the legislation is likely to change as it makes its way through the General Assembly.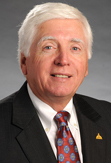 "There are parts of this I like, and there are parts of this I'm not so crazy about, like I suspect a lot of us are,'' Parrish said.
Committee Chair Richard Smith, a Columbus Republican, said the legislation is probably heading for revisions, like almost every other bill that advances through the General Assembly.
He said Republican Sens. Matthew Brass of Newnan, Ben Watson of Savannah and Dean Burke of Bainbridge are working on a compromise in the Senate over similar legislation. Burke has sponsored a separate, much more limited CON bill, which is backed by the hospital industry.
House Bill 198 and its companion, Senate Bill 74, would generally replace the CON structure (except as it applies to nursing homes and home health agencies) with a licensing framework, easing many of the current rules.
Hospital groups have successfully bottled up proposed CON changes in past years. Rep. Sharon Cooper, a Marietta Republican who chairs the House Health and Human Services Committee, said last week that hospitals have used delaying tactics to block past attempts at CON revisions.
The House bill's provisions include:
** Allowing Cancer Treatment Centers of America to add more beds and serve more Georgia patients at its Newnan hospital
** Permitting a sports medicine center to be built in Alpharetta
** Relaxing restrictions on ambulatory surgery and imaging centers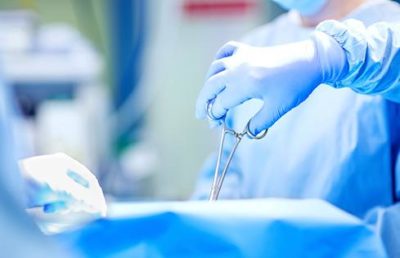 ** Requiring transparency for nonprofit hospitals' financial holdings
** Creating two sets of licensing rules based on region, with much less restrictive rules in metro Atlanta than in the rest of the state
** Raising the requirements for hospitals to meet certain levels of indigent and charity care
** Increasing the rural hospital tax credit program from $60 million to $100 million.
New additions to the House bill include allowing hospital-owned freestanding emergency rooms; and giving Atlanta-based Grady Memorial Hospital the same 10-mile protection barrier from new facilities as is proposed for hospitals outside metro Atlanta.
The CON legislation is part of a bevy of important health care issues that state lawmakers are tackling this year. The lineup includes a proposal for Gov. Brian Kemp to seek federal waivers to add people to the Medicaid rolls and to alter the state health insurance exchange.
That waiver bill, which has been moving very quickly, is scheduled for a Senate floor vote Tuesday.