There are many good reasons why Georgia, like most other states in this country, has rejected decades of efforts by cream-skimming profit-seekers to repeal certificate-of-need laws. CON laws strike a balance between improving access to care, recognizing that a "free-market" system won't work because hospitals must legally and ethically take all patients (regardless of their ability to pay), and striving to ensure that communities have the services they need, such as trauma care and intensive care for premature infants, even though those services often lose money.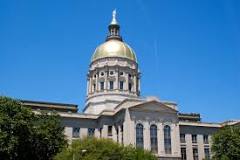 All Georgians are harmed when profit-seekers seek to capture well-insured patients in lucrative markets, not to reduce costs or provide quality care, but for their own financial gain and without regard to the impact on the health care system that serves everyone. Simply having more facilities does not equate to greater access for patients. When hospitals are weakened financially, sometimes having to close or cut back services, patient choice and access are reduced. Likewise, overall costs certainly do not fall when a for-profit provider with outdated equipment provides a cheap MRI or CT scan, but then the patient later incurs the cost of a second scan at a hospital to obtain an adequate image that a physician can actually rely upon.
The proliferation of unneeded facilities hurts patient safety. A recent investigation by Kaiser Health News and USA TODAY revealed that as freestanding surgery centers increasingly seek to fill operating rooms with high-risk, complex surgeries, patients suffer serious complications and avoidable deaths during even the most routine surgeries. Unfortunately, the Georgia Society of Ambulatory Surgery Centers has used litigation to block the effort by the state's Department of Community Health to require ambulatory surgery centers to report the most basic information about quality of care, such as "the number of patients that were admitted to a hospital before the completion of or immediately following surgery." That means that the state of Georgia cannot adequately track harm resulting from moving surgeries out of hospitals into freestanding centers that are not staffed or equipped to handle real emergencies.
The providers fighting against CON laws conveniently ignore that hospitals must incur costs to be staffed and equipped to deliver the highest quality of care and manage emergencies all day, every day. Unlike freestanding surgery, cardiac cath, and other outpatient centers, hospitals never close and never call 9-1-1 to resuscitate a patient.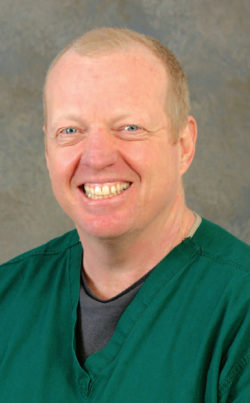 The Georgia Legislature currently is considering two bills that would effectively abolish CON protections for Georgia's rural and other safety-net hospitals. The bills would have many unintended consequences in addition to the obvious harm to local hospitals and the communities they serve. The bills would dramatically reduce the patient quality data reporting and eliminate dozens of evidence-based quality standards, including those for angioplasty and open-heart surgery. The bills would eliminate other CON quality standards that prevent complex coronary procedures from being provided in settings without emergency surgical back-up. In addition, the bills would gut safeguards designed to protect Georgia's physician training programs, nurse training programs and research programs. In an era of dangerous health care workforce shortages in urban and rural Georgia alike, it would be irresponsible to allow new facilities to deplete the volumes of cases at training programs necessary to maintain accreditation and funding.
The CON debate is not new, and yet CON opponents have been unable to show objective data or credible studies that would support abandoning the program. According to 2012 and 2013 studies, CON laws promote higher-quality specialty programs, including neonatal intensive care and coronary interventions. A recent 2017 study shows that Georgia hospitals have lower charges compared to non-CON states with similarly diverse, growing populations. Overall, costs and payments are lower with CON safeguards.
It is important to remember that Georgia's existing CON laws are moderate and flexible. Georgia is not lacking for any type of health care services. For example, Georgia has 350 Medicare-certified ambulatory surgery centers, which is more than 46 other states.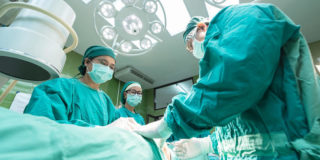 Additionally, Georgia's CON program regularly approves new services found to improve cost, quality, financial access or geographic access to care. Take 2017, for example. In that year, almost 90 percent of all Georgia CON applications were approved. The state approved, among other projects, the development of a new hospital, a new neonatal intensive care unit, a new rural geriatric-psych program, expanded advanced imaging services, and state-of-the art robotic surgical systems.
We encourage Georgia lawmakers to put Georgians first, and maintain a CON program that is not only focused on preserving access to care in rural and urban areas, but also promotes transparency and reporting of adverse events, mandates quality standards, and protects patients from private equity groups or other profit-seekers seeking to move complex surgeries, procedures, and treatments out of hospitals and into environments that are not staffed or equipped to handle serious complications. The CON program remains one of the most critical pillars of the stability and quality of Georgia's entire health care system. Knocking it down would be a catastrophe for our health care system.
Dr. Lamar "Chip" Moree is a native of Ashburn who is board-certified in anesthesiology and pain management. He has practiced in Albany for 38 years, serving patients from throughout rural southwest Georgia. He is a member of the American Board of Anesthesiology, a fellow of the American College of Anesthesiology, diplomate of the American Board of Pain Medicine, and member of the American Society of Anesthesiologists.