A lift chair has made a big difference for Henry Cato, 78, of Franklin, who has neuropathy in his legs.
The chair is a kind of recliner, but it includes a mechanism that pushes the chair up from its base and slowly moves the sitting person into a standing position. Henry does not have to struggle to get to his feet.
He received the lift chair from the Three Rivers Area Agency on Aging. It makes things easier for both him and his wife, Queen, 72, who is his caregiver.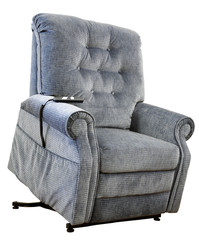 "The chair is just perfect for him," says Queen. "When he's out the bed in the morning instead of trying to hold on to the furniture, the chair's right next to the bed, he can transfer right over to that lift chair. He can get the walker or the wheelchair and go on into the rest of the house. And then when he needs to rest during the day, instead of getting into bed, he can get into the chair."
"I can get up and sit down easier, and it's very comfortable," says Henry, "I love it!"
The chair has allowed Henry to continue to live at home. And Queen does not have to worry so much about Henry falling when she is in other parts of the house.
The Three Rivers Area Agency on Aging, which provided the chair, is one of 21 centers around that state that can help provide assistive technologies for those who need them, according to Kathy Floyd, executive director of the Georgia Council on Aging.
As people age, they may face losing some of their independence. Such devices can provide the help they need to stay at home and carry on their lives as normally as possible.
"Assistive technology covers a range of devices that help seniors remain independent in a variety of ways," says Floyd. "It can be a device you can hold in your hand, or something that with the computer, or something that you can use at your house like a device that helps you get out of bed or into bed." Some of these devices are just modern versions of traditional implements, such as walking canes. Some are machines that have been invented only recently. But all fill very specific needs.
Newer devices include things like a tool that helps people with Parkinson's disease eat their food, or a computer device that can help the visually impaired. Some pieces of equipment that help people with diminished mobility and balance include walkers, lift chairs and raised toilet seats.
Assistive technology can help people of any age, but the Georgia Council on Aging focuses on devices that help seniors.
"What it [assistive technology] really does is it can enhance their quality of life by allowing them to do things that they previously could not do," says Abby Cox, director of the Division of Aging Service at the Department of Human Services.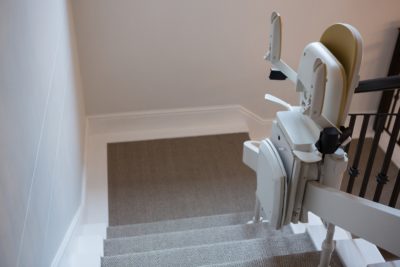 Cox points to a woman who stopped going to her local senior center to play cards with friends, because arthritis made it hard for her to hold the cards. After being introduced to a $5 piece of assistive technology that held the cards for her, she was able to go back and socialize with her friends again, avoiding the risk of increased social isolation.
"One of our core tenets here at the division is allowing people to stay in their home and communities for as long as it's safely possible. We very much see assistive technology as playing an integral part in that," Cox says.
It can also at times be the most cost-effective option.
"It's usually, if not always, the cheapest alternative'' when the goal is to help people remain independent, says Floyd. "If you think about the device to help people getting in and out of their bed, you may spend certain dollars on that device instead of hiring a caregiver twice a day. The difference is tremendous."
'One of the best-kept secrets'
Other providers of such equipment include the Georgia Aging Disability Resource Connection (ADRC) and Tools for Life at Georgia Tech, a program aimed at increasing access to assistive technology.
"They are one of the researchers that are developing new technology, and they've been helpful in sharing devices and lending out devices," Floyd says.
The Department of Human Services was able to give seed grants to the 12 Area Agencies on Aging in the state to allow them to build assistive technology (AT) labs at each agency location.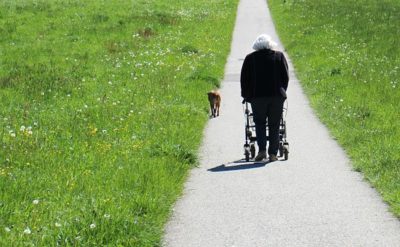 "If they go to one of our AT labs, there is a lab coordinator who can help them to order those pieces. Some labs have pieces of technology available for sale right there in the lab. Some of the pieces need to be ordered, a lot of times you can find these things on websites like Amazon, Target, Walgreens, places like that have them as well," says Allison Bernal, who works alongside Cox at the Division of Aging Services as manager of the Livable Communities Section.
These labs can also receive funding from other sources, including private companies.
People who have used assistive devices and no longer need them can donate them back to a lab for use by others.
"I think our area Agencies on Aging and the work that they do is one of the best-kept secrets in Georgia," Cox says, "I think a lot more work could be done to get the word out about assistive technology."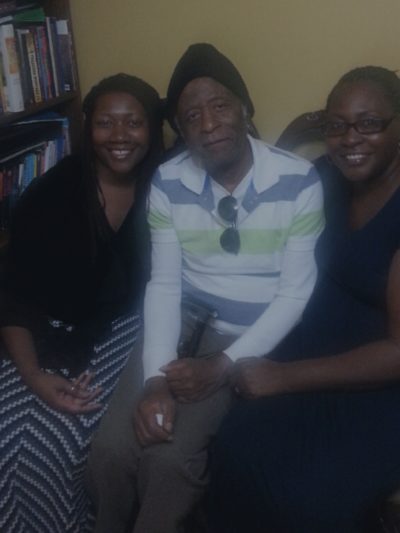 Correcia Edmondson has been the caregiver for her uncle, Hilton McFarland, 66, for about seven years, since he suffered a stroke. McFarland now has a raised toilet seat, and this relatively simple device has been a great help. But he and his niece came across the equipment by chance.
"We were calling regarding Meals on Wheels for him," Edmondson says, and the subject of what devices he might need came up in the interview.
McFarland received the seat from the SOWEGA Council on Aging. It helps him maintain his balance.
"It makes it more comfortable for him," says Edmondson, "and helps to make him be able to live at home, because that's what he would like, you know, to live at home."
Edmondson's uncle also uses a cane or a walker, as well as a bathtub chair.
"We want him to maintain a level of independence, and he wants that, of course, so these kinds of items help make sure it's safe, he's not falling or anything, because he has that stability, so he can do the things that he needs and keep the home environment the way he needs it to be," Edmondson says.
Edmondson says she wishes more people were aware of the assistive resources available.
"It's something that people, once you tell them, they are like, 'Oh, aha, that makes perfect sense,' but if you've not heard about it you may never have thought about it," says Floyd.
The ADRC, which does not have a direct line item in the state budget, is currently working on getting more funding, so that assistive technology can be marketed and more people can have access to the resources.
These technologies are also constantly improving and becoming more economical.
"Updates are happening all the time," Floyd says. "For instance, the device that sits in the bottom of the chair and helps you stand up . . . used to cost over a thousand dollars," but "the newest version," which resembles a pad, costs about $99.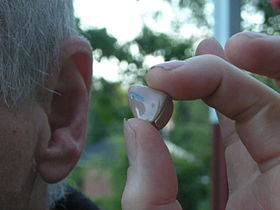 Changes in general technology, such as the size of microchips, mean that assistive technology can continue to improve and be updated.
"You could see that it could improve somebody's quality of life. We all want to be independent and to be able to do stuff for ourselves as much as possible, so you can see that this range of technology can really open up new possibilities for seniors," says Floyd. "Keep them doing stuff that keeps them active, and it's not just a physical benefit, there's such a mental health benefit from continuing to be able to do things for yourself."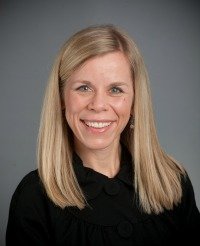 In the case of people with dementia, and those who care for them, Cox describes the technology as filling a void and making life easier. She says the Baby Boomers, the first generation born after World War II — who now range in age from mid-50s to early 70s — are more at ease with technology than older people in past eras.
"What's great about this day and time is we are working with a generation who are redefining how we look at aging, so maybe in previous generations there would have been staunch resistance," Cox says, "but the Baby Boomers are redefining what it means to age, so they're embracing technology . . . [and] we need to keep up with them."
Naomi Thomas is an intern for Georgia Health News.
The Thanks Mom & Dad Fund helps support our articles on aging issues.