Just 70 percent of Savannah seniors plan to get a flu shot this season, according to a new survey.
That percentage, though surprisingly low, is higher than in the rest of the country, as polled by Clover Health, a health insurer focusing on the Medicare market. Nationally, 63 percent of seniors surveyed as part of the Clover Health Flu Shot Monitor said they planned to get a flu shot.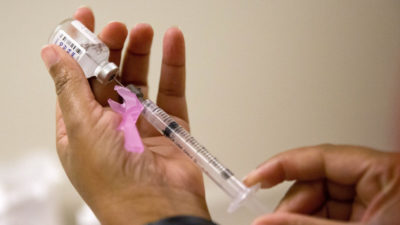 The CDC recommends that everyone over 6 months old get a flu shot. Seniors are at high risk of complications from influenza. So the percentage of those saying they weren't going to get vaccinated is worrisome, considering the deadly flu season a year ago.
Last winter's flu season was the deadliest in at least four decades, the CDC said last month, with an estimated 80,000 deaths in the United States.
In Georgia, there were 155 confirmed influenza-associated deaths reported last flu season, the state Department of Public Health said. That figure may be lower than the actual number because not everyone who dies has been tested for flu, the state agency said. And Public Health added that it may not have been notified of all deaths.
Of the reported Georgia deaths, 109 were among people 65 or older.
Savannah was chosen as a market to be polled because Clover Health offers a Medicare Advantage plan in the area. Other specific markets surveyed were New Jersey; Philadelphia; Nashville, Tenn.; Tucson, Ariz.; Charleston, S.C.; and two large Texas cities, El Paso and San Antonio. All are Clover Health markets.
Flu has already shown up in Georgia this season, Public Health reports. The rate of Georgia patient visits that involved influenza-like illness was 2 percent during the week ending Sept. 22.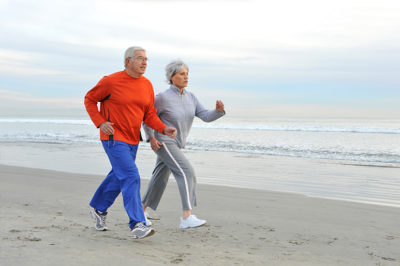 Public Health officials say it's especially important for those 65 or older to get vaccinated each year, because they are at a higher risk of developing flu-related complications. Flu vaccines have been shown to reduce illness and more serious outcomes like hospitalization and death in older people.
"Our senior population is the most vulnerable,'' Heather Bumgardner, a nurse practitioner with Clover Health in Savannah, told GHN on Thursday. "When they get sick, they get dehydrated really fast.''
She said she was concerned that only 70 percent of Savannah residents 60 and older expressed an intention to get vaccinated. "It really should be higher."
The survey found 24 percent of Savannah seniors did not get a flu shot in the 2017/18 flu season. The most common reason cited by those who did not get the shot was fear that it would make them sick, followed by the belief that it would not be effective.
"The flu vaccination isn't going to make you sick,'' Bumgardner said.
Last year's flu vaccine was found to be just 40 percent effective, which was a disappointment, though experts say even a modestly effective vaccine can reduce the scope of an outbreak and save some lives. And CDC officials said last month that so far this season, the flu that's been detected is a milder strain, and early signs are that the vaccine is shaping up to be a good match.
The national survey data found that 35 percent of seniors surveyed did not get a flu shot in the 2017/18 flu season. Of those not planning to get a flu shot this season, 43 percent thought it would make them sick; 35 percent did not think it would be effective; 35 percent did not think they needed it or considered themselves unlikely to catch the flu; and 22 percent said they disliked shots.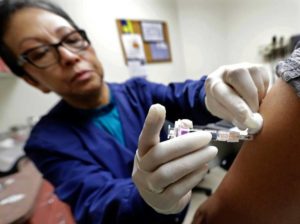 The Clover Health Flu Shot Monitor was conducted by Wakefield Research of 300 adults 60 and older in Savannah. The national survey was of 1,000 adults 60 and older throughout the United States. The surveys were administered last month.
Here's a link to a Commentary by Dr. Linda Britton, senior medical director for UnitedHealthcare, emphasizing that now is the time to get a flu shot.