Democratic gubernatorial candidate Stacey Abrams rolled out a multi-pronged approach to improving Georgia health care Monday, including a familiar push for Medicaid expansion and a new call for stabilizing insurance premiums for consumers.
Abrams also advocated for steps to lower Georgia's infant and maternal mortality rates, along with supporting access to reproductive health care.
The announcement continued Abrams' focus on health care as a leading issue in her race against the Republican nominee for governor, Secretary of State Brian Kemp. Her health care push is part of a national trend of Democratic candidates promoting such issues in their campaigns.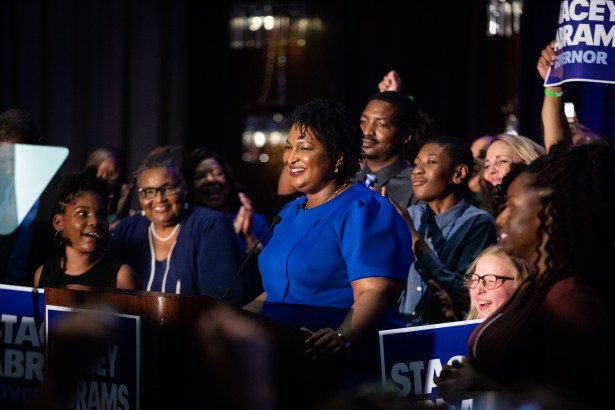 The premium-stabilizing proposal, Abrams said, would come through a federal waiver in conjunction with the Affordable Care Act. Alaska and Minnesota are two states that have reduced insurance premiums for individuals and families through "reinsurance.''
Her viewpoints on health care contrast sharply with those of Kemp. He is against Medicaid expansion, and supports the lawsuit by 20 attorneys general – including Chris Carr of Georgia – to overturn the Affordable Care Act, also known as the ACA or Obamacare. That suit is currently being heard in federal court in Texas.
Kemp said through a statement Monday that Abrams "has an extreme plan to nationalize health care and stick hardworking Georgians with the bill.''
Abrams emphasized her goal of improving access to health care services in an interview with GHN on Monday.
That access, she said, "is essential for families and communities to be successful.''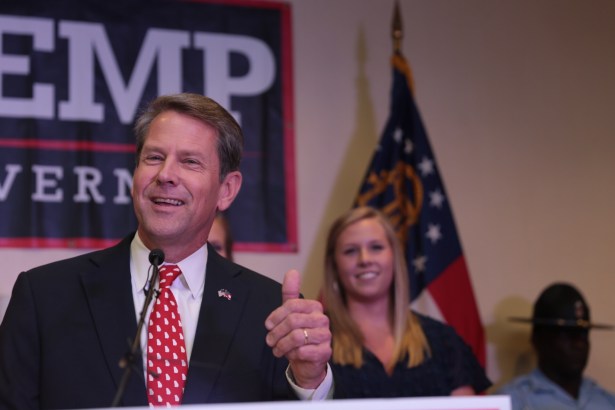 She said that besides helping a person's physical and mental health, access to care helps rural communities seeking to add jobs. Without a local hospital or physicians, rural economies can't thrive, she said.
The reinsurance programs that Abrams cited are created by states to stabilize premiums for people buying coverage on their own, by partially reimbursing insurers for their high-cost claims.
States pursuing this option must get federal permission through a ''waiver'' proposal.
Seven states — Alaska, Maine, Maryland, Minnesota, New Jersey, Oregon and Wisconsin — have received approval of their reinsurance proposals from the federal Centers for Medicare and Medicaid Services.
Bill Custer, a health insurance expert at Georgia State University, said that under reinsurance, insurers get a cap on their financial risk. "You would expect that some insurers may lower premiums'' when assuming less risk, he said.
The federal government, in order to give approval, must perceive that it won't cost more money if a state pursues such a program, Custer noted.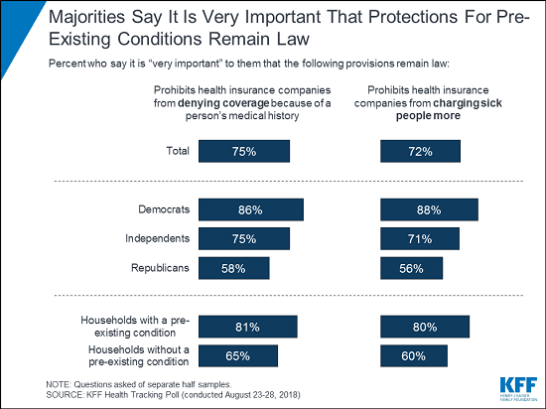 "Georgia will have to come up with its own approach,'' Abrams said of her reinsurance initiative.
The former state House minority leader also urged that Georgia adopt a state version of the federal earned income tax credit for low-income families. She said rural health care should be buttressed through an expansion of broadband and telehealth services, and by having more medical residency slots for young doctors.
She also said she will protect the ACA provisions that ensure no one can be denied coverage because of a pre-existing condition like asthma, cancer and diabetes.
More than half of Georgia counties do not have an OB/GYN provider, and 64 lack a pediatrician, Abrams said. "A holistic approach to increasing access to high-quality care is needed to provide better outcomes for our mothers and babies,'' she said, backing home-visit programs so pregnant women can more easily access specialists.
Medicaid expansion is the primary solution to the rural health crisis, she said. "We just have to have the political will.'' She estimated that it would extend coverage to nearly 500,000 Georgians and generate more than 50,000 jobs in the state.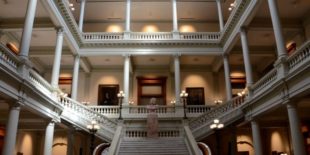 Georgia has not pursued expansion, with Republicans who control the political leadership citing the cost to the state of such a move. More than 30 states have expanded their Medicaid programs under the ACA.
Kemp's statement said Abrams' call for Medicaid expansion "is simply another step towards her ultimate goal of a single-payer health care system that puts bureaucrats — not doctors — in charge of the patient's medical decisions. Abrams' radical plan will literally bankrupt our state while making it harder for Georgia families to receive the care they need."
"As governor, businessman Brian Kemp will champion health care solutions that lower premiums and prescription drug costs while improving access for patients,'' the statement continued. "By allowing businesses and associations to group together, offering High Risk Pools, raising the cap on the Rural Hospital Tax Credit, and creating reinsurance exchanges for commercial markets, Kemp will make health care affordable and enhance health outcomes for Georgians – no matter their ZIP code."
Robert Howard, a political scientist at Georgia State, said Monday that health care has become the leading issue for Americans in polls, surpassing the economy and jobs. "That's unusual,'' he said. "The economy is doing well, and there's a lot of unease about health care."
He said Democrats nationally are emphasizing health care in their campaign ads.
"The protection for people with pre-existing conditions polls very strongly,'' Howard said.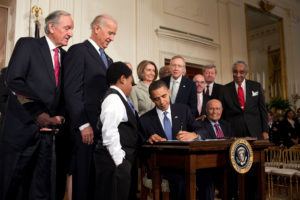 Large majorities of Americans say it is "very important" to retain the ACA provisions that prevent insurance companies from denying coverage based on a person's medical history (75%) and from charging sick people more (72%), a recent Kaiser Family Foundation poll found.
Meanwhile, Howard said, the term "Obamacare'' still polls badly among Republicans, even though some provisions of the law, such as the ban on insurer discrimination against people with medical conditions, poll much better.
Republicans will probably run against ''Obamacare'' and "socialized medicine,'' he said.
"It will be a fight of language."