While some are adamant in saying that the problem of violence is not guns, it's mentally ill people, all have failed to put their money where their mouth is on the national level.
We are pleased to say that Georgia is an exception. Dr. Derril Gay, retired head of the former state agency overseeing mental health services, said the increase in mental health funding in Georgia over the last decade "is due almost entirely to the 2010 Settlement Agreement between the U.S. Department of Justice and the State of Georgia."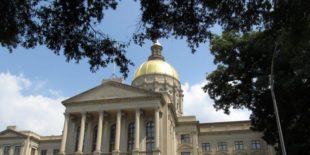 According to Gay, the state Legislature has increased mental health funding each year for the last eight years because of the settlement.
This improved funding has permitted the long-needed expansion of community- based mental health services, which were first promised, but never provided when Georgia began deinstitutionalization (taking people out of mental hospitals and closing those beds) back in the 1970s. For example, Gov. Nathan Deal submitted a fiscal 2019 budget that included a nearly $51 million increase for the Department of Behavioral Health and Developmental.
One of the best-known school shootings in Georgia took place in 1999 at Rockdale County's Heritage High School. Six students were shot by another student, later found to have mental illness. After years of budget cuts, increased funding was obviously required to address mental health issues for people like that 15-year-old boy.
But while increased mental health funding is undoubtedly needed, is it the sole answer to the problem of gun violence? Obviously not, according to a 2017 AJC article titled: "You're twice as likely to be shot to death in Georgia than in New York."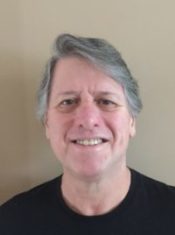 A 2013 report in the Journal of the American Medical Association by Harvard and Boston Children's Hospital researchers found that "a higher number of firearm laws in a state was associated with a lower rate of firearm fatalities in the state."
Unfortunately, not much federal research is being done on this subject due to the "Dickey Amendment" of 1996, which effectively prohibits the funding of gun research by the CDC.
This congressional action was strongly opposed at the time by many health care and scientific groups, including the American Psychological Association, which in a statement indicated that it was firmly "against the Dickey Amendment.''
Looking at the national data from the Gun Violence Archive for 2017, there were 61,754 shootings and 15,629 fatalities, a disproportionate number of which have occurred in the Deep South.
Only a small proportion of these shootings were due to home invasions (2,558), and there were almost as many unintentional shootings (2,032).
There have already been 27,601 shootings reported this year with 6,838 deaths — and 144 mass shootings.
Among these 2018 shootings, 441 have been in Georgia, with many (130) in the metro Atlanta area, as shown in the database of "OpenStreetMap."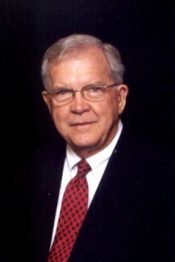 Yes, we need increased mental health funding for a variety of reasons. But there is still more that can be done legislatively to lower shootings and fatalities.
According to the Brady Campaign (named for Jim Brady, who was press secretary to President Ronald Reagan and was shot along with him in 1981), 90 percent of guns used in crimes come from only 5 percent of gun dealers. Why not remove their license to operate or, at a minimum, restrict them? Only 60 percent of guns sold have background checks under the federal Brady Bill of 1994. Why not expand it to cover all sales?
It is not a choice between the confiscation of guns and unrestricted access to guns. It is a choice between rational gun control measures and more violence.
Jack Bernard is the former Director of Health Planning for Georgia and a retired senior vice president with a health care corporation. Dr. Doug Skelton is the former Dean of the Mercer School of Medicine and current Chancellor and Dean of the Trinity School of Medicine in St. Vincent.