Among babies born in the United States each year, approximately 1 in 10 are born prematurely. And Georgia is in the group of states with the highest rates of preterm and low-birth-weight babies. Now, new data from the federal government show that the health of pregnant women and babies is only getting worse.
The chances of having a preterm newborn are increased if the expectant mother is a teenager, has had previous babies in close succession, uses tobacco or drugs or did not get proper prenatal care. But one of the major determinant factors is poverty. Premature birth are far more prevalent among low-income women.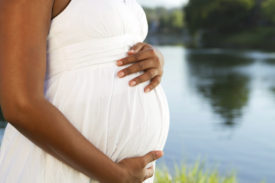 So what's the solution?
Healthy births start with a healthy mom, and that means access to affordable, convenient prenatal care and preventive services.
Community health centers play a vital role in providing primary care, helping more than 27 million people nationwide — 460,000 of them in Georgia.
What makes these centers such a growing, critical resource?
First, community health centers specialize in treating underserved populations (who often have both limited means and limited transportation) by offering integrated care, which makes as many services as possible available "under one roof." In Georgia, these centers serve hundreds of thousands of patients, including minorities, those with low incomes, and new and expectant mothers, by offering medical, dental and mental health services in one convenient location.
Health centers in Georgia report more than 1 million visits annually by people needing a combination of services, from prenatal care and parenting support to mental health treatment and help for people with addictions.
This approach has led to better health outcomes across the country. According to the National Association of Community Health Centers (NACHC), community health center patients have fewer low-birth-weight babies compared to the national average.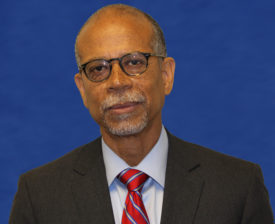 And patients are satisfied with this approach. According to a survey by the Commonwealth Fund, 73 percent of patients using community health centers as their regular source of care felt their care was of high quality.
As a result of these efforts, community health centers save an estimated $24 billion per year by reducing unnecessary emergency room visits and hospitalizations.
And the results are even more impressive when you examine the Medicaid system — the public health insurance program for low-income Americans. According to the NACHC, community health centers care for 1 in 6 Medicaid members, and here in Georgia, 28 percent of health center patients have Medicaid. Studies show health center patients with Medicaid have lower utilization of costly hospital and emergency department-related services compared to patients at other providers, saving the U.S. Medicaid program approximately $6 billion annually.
That's why WellCare of Georgia, which provides managed care services to nearly 565,000 Medicaid and Medicare Advantage members in the state, is proud to partner with more than 300 community health centers in Georgia, which offer primary and behavioral health care services in addition to prenatal and postnatal care, dental care, diabetes management, tobacco cessation and much more.
This week has been designated National Health Center Week –- a time to raise awareness about the mission and accomplishments of America's health centers. To support these efforts, we're partnering with The Family Health Centers of Georgia, Inc. to support mothers and healthy pregnancies. During the Aug. 17 event, WellCare associates will share helpful information about healthy moms and babies and will distribute diapers, baby wipes and other baby items to those in need.
As we celebrate National Health Center Week, let's rally together to raise awareness and keep our community health centers at the forefront of health care discussions, so they can remain open and accessible to the moms in Georgia who need them.
Dr. Clarence Davis is the senior medical director of WellCare of Georgia.