More than 400 inmates in Georgia's prisons have completed the expensive drug treatment for hepatitis C, state officials say.
But there may be thousands more Georgia prisoners who have the potentially fatal liver disease, but who have not received the medication that can cure it.
A survey of prisons nationally found that state prisons across the nation are failing to treat at least 144,000 inmates who have hepatitis C, according to a recent report by Kaiser Health News.
Many of the 49 states that responded to survey questions about inmates with hepatitis C cited high drug prices as the reason for the treatment gap. The drugs can cost up to $90,000 for a course of treatment.
A Georgia Department of Corrections spokeswoman told GHN that the agency does not track the number of prisoners with hepatitis C.
State legislators have appropriated $10 million in each of the past three fiscal years to step up treatment, with the initial funds arriving in March 2017.
Still, the KHN article's author said that in responding to the survey, Georgia Corrections officials said that among 2,133 inmates tested for the disease as of Nov. 2017, 727 were infected – or 1 in 3. Although Georgia has about 54,000 state prisoners, only 4 percent were tested, said the report's author, Siraphob Thanthong-Knight.
He also said that Georgia is among four states that do not have clear written rules for testing or treating HCV.
Nationwide, roughly 97 percent of inmates with hepatitis C are not getting the cure, according to the survey, conducted at the Toni Stabile Center for Investigative Journalism at Columbia University's Graduate School of Journalism.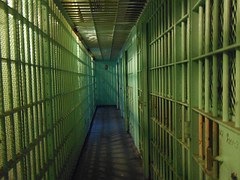 Most people become infected with the hepatitis C virus by sharing needles or other equipment to inject drugs. For some people, hepatitis C is a short-term illness, but for 70 percent to 85 percent of people who become infected with hepatitis C, it becomes a long-term, chronic infection.
Since late 2013, though, new hepatitis C drugs with a success rate of more than 95 percent have become available. But they come with staggering sticker prices of $40,000 to $90,000 for the daily tablet regimen of eight to 12 weeks.
The use of this drug treatment for hepatitis C was introduced in 2015 for Georgia prisoners, said Department of Corrections spokeswoman Wendy Howell.
She told GHN that 413 individuals had completed treatment by June.
Advocates say the treatment gap nationally violates a 1976 Supreme Court ruling that determined an inmate's medical care is a constitutional right, KHN reported.
"It doesn't make sense to wait now that we have the effective cure available," said Dr. Raymond Chung, director of Hepatology and the Liver Center at Massachusetts General Hospital. Chung is a former co-chair of the American Association for the Study of Liver Diseases and the Infectious Diseases of America's HCV guidance panel, which recommends everyone with chronic hepatitis C have access to the cure.
With more than 1.3 million inmates, state prisons house the largest group of incarcerated people in the country — people with a higher risk of passing the bloodborne virus by sharing needles, razors or toothbrushes, Kaiser Health News reported. The infection rate is much higher among the incarcerated than the general population, partly because nearly one-sixth of state prisoners are serving time for drug offenses.
The vast undertreatment comes at a time when the infection rate for hepatitis C has been increasing, in part due to the opioid epidemic.
The Minnesota Department of Corrections treated 58 inmates from 2014 to 2016. Dr. David Paulson, medical director of the Minnesota state prison system, said his department cannot afford to do more, KHN reported.
"We have to operate within our means and treat the [prisoners] that are the most advanced first," he said in an interview. "When prices go down, we will treat more people."
Gilead, one of the companies that make the drugs, which include its popular brands Sovaldi and Harvoni, says patient access is among its top priorities.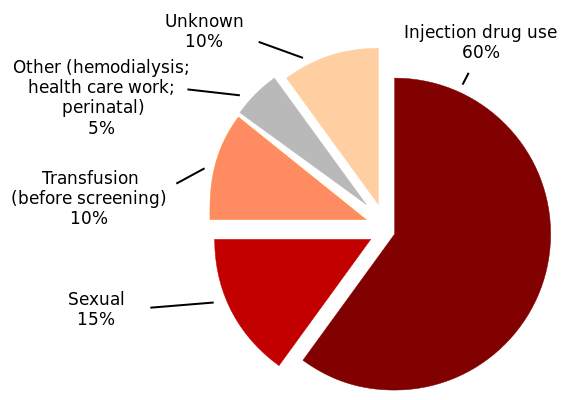 "Gilead provides public and private payers substantial discounts and is committed to working with individual state departments of corrections to help ensure patients receive the treatments they need," Mark Snyder, public affairs director, wrote in an email to KHN.
Another drugmaker, AbbVie, said the company's latest HCV drug, Mavyret, is significantly cheaper than all the drugs that came before it, which could make treatment more available.
The HCV drugs in 2016 cost more than $50,000 per treatment course per inmate with some discount, according to Brandon Sis, senior pharmacist for corrections at the Minnesota Multistate Contracting Alliance for Pharmacy, which negotiates drug discounts for various agencies nationwide, including 15 departments of corrections, KHN reported. Sis said the discounted price of the HCV drugs available to state prisons has been cut by about half since 2016, to about $25,000 per treatment course at the end of 2017.
"This is a treatable condition. No one should die from HCV," said Michael Ninburg, president of the World Hepatitis Alliance and executive director of Hepatitis Education Project, an advocacy group for people affected by the disease.