Georgia DFCS will have its third leader in less than a year, after Gov. Nathan Deal announced Friday a new interim director for the agency.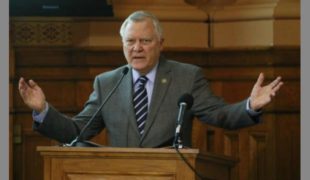 Tom Rawlings, currently the director of the Office of the Child Advocate, will take over as interim chief of the Georgia Division of Family and Children Services on Aug. 1. He will replace Virginia Pryor, who is leaving for a position in Los Angeles with Casey Family Programs, a foundation that promotes foster care and child welfare.
The governor also elevated Rachel Davidson, deputy director of the Office of the Child Advocate, to interim director, replacing Rawlings.
"Every child deserves a safe, loving and supportive environment in which to grow and learn," Deal said in a statement Friday. DFCS and the Office of the Child Advocate, he said, "are instrumental in our efforts to protect and care for Georgia's youngest and most vulnerable citizens, while providing all children with greater opportunities to succeed.
"Throughout his extensive career in juvenile justice and child advocacy, Tom Rawlings has demonstrated a profound commitment to ensuring the health and wellbeing of young people across our state."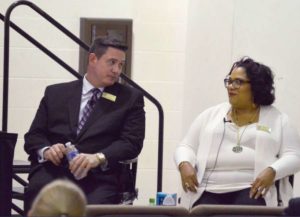 Pryor succeeded Bobby Cagle as DFCS director last fall.
The agency was once besieged by job vacancies, turnover, and huge caseloads, along with two horrific child deaths in 2013. But morale has improved over the last four years under Cagle and Pryor, said Walter Jones, an agency spokesman.
Average caseloads for DFCS workers have dropped to 19 statewide, Jones said. At one time, the caseloads for some had reached 100 or more.
The annual turnover rate for child welfare workers has dropped to 19 percent, down from a high of 39 percent.
Increased funding, which has been used to expand the agency's staff and raise pay, has had a positive effect, Jones said.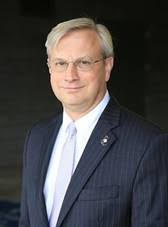 Still, there are more than 14,000 Georgia kids in foster care, down from a peak of 15,600.
Rawlings was the first full-time juvenile court judge in the Middle Judicial Circuit and oversaw juvenile justice and child protection cases in five counties.
Erica Fener Sitkoff, executive director of Voices for Georgia's Children, said Friday that the advocacy group is pleased by the pick for DFCS director.
"As someone with a long and successful history of working collaboratively and tirelessly on behalf of our most vulnerable children, Tom Rawlings is the perfect choice to follow in the footsteps of Director Pryor,'' Sitkoff said. "We have been fortunate in the fact that our past directors have been visionary and effective in the crucial evolution of that agency and we are confident that Mr. Rawlings will continue the child welfare reform movement in our state.''
Davidson has more than a decade of experience as a child welfare attorney and was previously a policy analyst for the Office of the Child Advocate.