When you nick your finger on a piece of paper or bump into a table and get a bruise, your body has a natural healing process to close up cuts and repair small wounds. But when big gashes or serious wounds happen, however, the body may need help with healing. That means medical treatment.
These wound treatments are often costly, especially when there's an effort to prevent infection or scarring. However, new wound dressings are being developed in Georgia that could mimic the body's natural healing process and may not only prevent infection but also reduce the cost of treatment.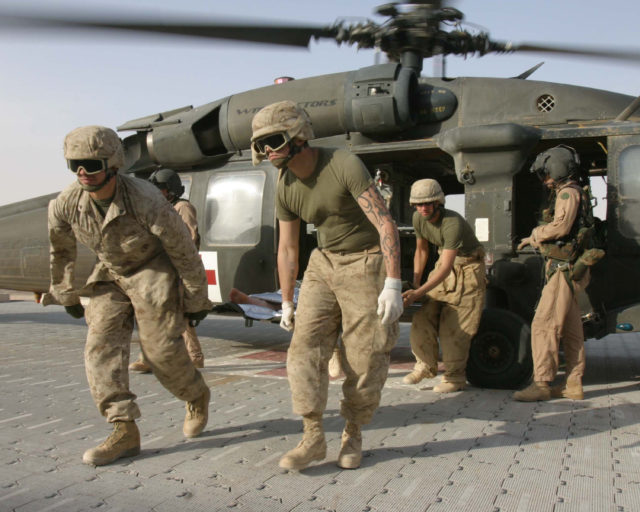 These dressings, currently being researched and created by scientists at the University of Georgia, contain materials that release nitric oxide to close up cuts.
Better yet, the new bandages can be applied to burn wounds and diabetic wounds that don't heal easily and often become infected, said Hitesh Handa, an assistant professor in UGA's College of Engineering. Handa and colleagues are developing these wound dressings to be produced commercially.
"We have tested the product in mouse models, and results showed significant reduction in infection," he said. "We develop and compare our materials to commercially available products on the market."
Nitric oxide is a substance that plays an important role in some biological processes. (It should not be confused with the anesthetic nitrous oxide, known as "laughing gas.") For other nitric oxide research by the UGA lab, see this GHN article.
The nitric oxide-releasing materials mimic endothelial cells, which line blood vessels and produce chemicals that prevent blood clotting. When a wound occurs, bacteria tend to cluster around the surface and cause an infection. The nitric oxide disrupts bacteria build-up and fights infection, allowing the wound to heal.
"Nitric oxide gas also helps in the growth of new blood vessels, which can be beneficial for wound healing," Handa added.
Wound care costs about $28 billion each year and affects 5.7 million patients, according to the American Professional Wound Care Association. New types of wound care could provide alternative options that are more economical for patients and health care providers alike.
Some hospitals use medical plastics with heparin, which is an anticoagulant that aids wound healing. Others use hyperbaric oxygen therapy for wound treatment.
"This type of therapy/treatment is not readily available to a lot of people due to cost and access," said Dr. Farah T. Johnson, who's a physician at Johnson and Murthy Family Practice in Athens and a professor with the University of Georgia-Augusta University medical partnership.
Handa and colleagues initially published their findings in 2014 and have been testing products with nitric oxide-releasing material since then.
The new developments are not without their limitations and challenges researchers acknowledge.
"This is a new field and it's very challenging," Handa said. He has a background in polymer science and chemical technology and partnered with other researchers to understand the body's mechanisms and how nitric oxide technology could work. "This is a very complicated problem."
With more research, the wound dressings could be available both commercially and for the military. Handa is working with the Department of Defense and the Army — particularly the burn unit at the U.S. Army Institute of Surgical Research in San Antonio — to design wound dressings for injured service members.
"The problem with battlefield wounds or wounds suffered in urban warfare caused by incendiary bombs is the significant tissue damage," Johnson said. For service members, this new technology could potentially prevent the loss of a limb.
"This could be applied in the urban warfare environment such as Afghanistan and Iraq," he added. Johnson previously served as a military flight surgeon and family physician for eight years and has 34 years of medical experience.
He mentioned another current war zone. "In Syria, with the use of IEDs [improvised explosive devices], there is the possibility of thermal damage involved with tissue," he said. "This can cause subsequent wound infection, rendering surrounding tissue non-viable . . . All branches of the military would benefit from wound-healing technologies."
In coming years, Handa plans to take the research "to the hospital" and make it a commercially viable product. Ordinary patients, service members and severe trauma care patients alike could heal more efficiently, he says.
Alex Boss is a graduate student at the University of Georgia specializing in Health and Medical Journalism. She has worked as a scribe at Northside Hospital, and is interested in medicine and technology-related topics. She has a bachelor's degree in Biology from Rhodes College.