The CDC reported Wednesday that the multistate E. coli outbreak has now sickened 149 people, including five in Georgia.
The infections have been linked to romaine lettuce grown in the Yuma, Ariz., area.
E. coli is a bacterial pathogen that can cause severe infections in people, with symptoms including bloody diarrhea and hemolytic uremic syndrome (HUS), a condition that can cause renal failure. The infection can be fatal in some cases.
Among the first four Georgians infected, two were hospitalized, according to Cherie Drenzek, the state epidemiologist with the Department of Public Health. Those two had HUS, but both have recovered, she said Tuesday at an agency board meeting. The fifth infection was just confirmed, Public Health said Wednesday. The agency did not give any further information about the five people infected.
The CDC said the outbreak has now spread to 29 states. One person in California has died from it.
Drenzek said the Yuma romaine season ended April 16, with none shipped afterward, so with a three-week shelf life, the risk is waning.
The CDC said some of the illnesses that have occurred in the last two to three weeks may not yet be officially known, because of the time lag between when a person becomes ill with E. coli and when the infection is reported to the agency.
Public health officials are giving the following advice to consumers:
** Do not eat or buy romaine lettuce unless you can confirm it is not from the Yuma growing region.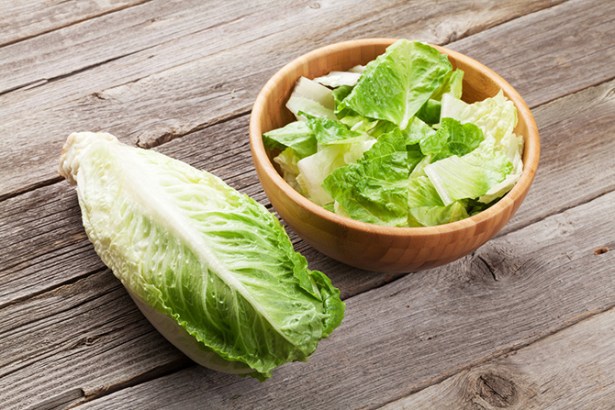 ** Product labels often do not identify growing regions, so do not eat or buy romaine lettuce if you do not know where it was grown.
** This advice includes whole heads and hearts of romaine, chopped romaine, baby romaine, organic romaine, and salads and salad mixes containing romaine lettuce. If you do not know if the lettuce in a salad mix is romaine, do not eat it.
** Talk to your doctor if you have symptoms of an E. coli infection, and report your illness to your local health department.
People get sick from Shiga toxin-producing E. coli an average of 3 to 4 days after swallowing the contaminated food. Most people get diarrhea (often bloody), severe stomach cramps and vomiting. People generally recover within a week, but some illnesses can last longer and be more severe, the CDC says.
E. coli infections also can spread from one person to another through germs on hands. To help prevent infection, it's vital to follow proper hygienic practices: Wash your hands after using the restroom or changing diapers, and before and after preparing or eating food.