Editor's note: This article has been updated with Piedmont's estimate of the number of patients affected.
Today, Easter Sunday, Piedmont Healthcare doctors and hospitals became out-of-network providers for Blue Cross and Blue Shield of Georgia members.
Round-the-clock negotiations failed to bring an agreement on a new contract between Blue Cross, the state's largest health insurer, and the rapidly expanding Piedmont system.
The old contract expired at midnight Saturday night.

It's hard to say how long the impasse will last. But even as the deadline approached, Gov. Nathan Deal expressed intense concern about the potential effect on Georgia. He said Friday that if Piedmont and Blue Cross could not reach an agreement, that would create ''a major problem'' for state employees.
Deal has noted that 576,952 State of Georgia and University System employees and their family members would be affected, having chosen Blue Cross as their option. They will be out of network if they go to Piedmont hospitals and doctors, and thus face higher out-of-pocket costs. Piedmont puts the overall number of Blue Cross members affected at about 500,000.
Neither side offered a prediction Sunday about how long it would take to get a new deal done. Typically such negotiations lead to a contract just before the old agreement expires, but it didn't happen in this case.
"There's no way for us to predict how this is going to evolve,'' said Piedmont executive Matt Gove on Sunday.
The standoff raised echoes of 2016, when Piedmont was out of network for almost two months for UnitedHealthcare members before the two sides agreed to a new reimbursement contract.
Piedmont Healthcare now has 11 hospitals, including a newly added one in Columbus. And as of Sunday, Clearview Regional Medical Center in Monroe officially joined the Atlanta-based system, becoming its 11th hospital.

Piedmont's Gove told GHN on Sunday morning that the two parties had been working for 72 straight hours trying to address contract issues. "Right before midnight, Anthem [Blue Cross' parent company] moved away from that progress we had made and reverted to an unacceptable 5-day-old proposal,'' Gove added. That offer, he said, "reflected zero of the progress we had collectively made."
He said he expected the two sides to resume talks Sunday.
"This is about our patients,'' Gove said. "We have to keep working at this. Our priority is our patients and that they continue to have access to the doctors they trust."
Blue Cross, through spokesman Colin Manning, said in a statement Sunday that "despite our ongoing efforts, Blue Cross and Blue Shield of Georgia has been unable to reach a new agreement with Piedmont Healthcare that will keep them in our network of health care providers beginning on April 1.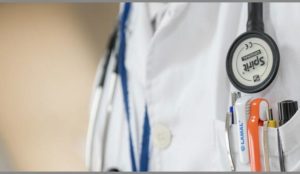 "We apologize to our consumers for any disruption this may cause and we are working hard to reach an agreement that will bring Piedmont back into network as quickly as possible,'' the statement said. "In the meantime, we are taking steps to help ensure our consumers have uninterrupted access to affordable health care across our broad network of providers in Georgia. We urge consumers with questions about this network provider change to call us at the toll-free member services number on their Blue Cross and Blue Shield of Georgia ID card, or at bcbsga.com to view a list of providers in their area.
"Importantly, we want to remind our consumers that emergency care is always a covered benefit — anyone with a medical emergency should always call 911 or go to the nearest emergency department."
Craig Savage, a consultant with CMBC Advisors, said Sunday that more contracts such as Piedmont/Blue Cross are ending without a new deal after their renewal deadline passes. "It's unfortunate for the patients," Savage said.
In general, health insurers "are saying they're being played," he added. "But they are losing leverage. Maybe [Blue Cross] is trying to get some of its leverage back."
Piedmont is "at risk of losing a heck of a lot of business" as the impasse drags on, Savage said. "It's a matter of who's going to blink first."
He predicted the deal will get worked out. "There's political pressure on both sides to get this done," he said.
Piedmont has noted that the Blue Cross contract talks do not affect Blue Cross Medicare Advantage members.
The stalemate does affect all Piedmont hospitals with the exception of Piedmont Rockdale, Piedmont Columbus Regional and the newly acquired Monroe hospital, which will be called Piedmont Walton.
According to state officials, there are some protections available for people with ongoing medical situations. A state law allows a person with a chronic or terminal illness to have continuous coverage for up to 60 days at in-network rates after a contract lapses during that care. A woman who is pregnant can maintain in-network coverage for the entire pregnancy, and up to six weeks after childbirth, state officials say.