What good is paying for health insurance if it doesn't cover you when you need it most? Georgia insurance companies are increasingly narrowing their coverage networks and shifting more costs to patients, even as they enjoy record profits and a financial windfall from recent tax reform legislation.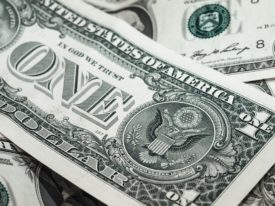 Patients deserve access to the quality health care they need, but are often getting stuck with surprise medical bills instead. That's why patients and physicians are joining the fight together to end surprise medical bills in Georgia, and we are closer than ever to a comprehensive solution.
Georgians are struggling with record-high health insurance premiums and can't always afford their deductibles and cost-sharing requirements. In fact, nearly a quarter of Georgia residents have medical debt in collections. These high costs sting even more when the insurance you pay for doesn't cover the care you need or include the doctors you visit. Georgia insurance plans are rated among the most "narrow" in the country, meaning that they offer patients fewer choices.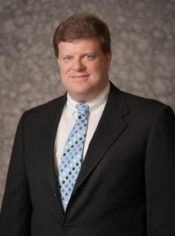 These deceptively narrow networks also reveal big coverage gaps that often leave patients with surprise medical bills for care they thought would be covered by their insurance. Paying more for less is never a good deal.
The primary responsibility of the physician is to the patient. In emergency situations, physicians are bound to treat patients first – not ask questions about billing or coverage. During an emergency, patients and doctors often have no way of knowing who and what is in or out of network. But when certain emergency care is provided by out-of-network doctors, patients can get stuck with unexpected bills that insurance companies refuse to pay.
Compounding the issue is the recent announcement by Blue Cross and Blue Shield of Georgia that it can now retroactively refuse to cover emergency room visits — both in-network and otherwise – if it deems the visit to be "unnecessary."
Insurance companies are now choosing to walk away from their responsibilities, sticking doctors and patients with the bill. They're also walking away from the negotiating table, often forcing doctors out of network in the first place. Georgia lawmakers can end surprise bills for patients with a comprehensive solution that takes patients out of the middle, compensates doctors fairly, and holds insurance companies accountable.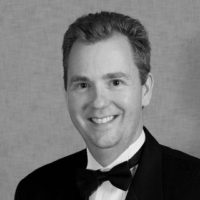 Fortunately, there's bipartisan legislation to end surprise bills on the table in Georgia, and both doctors and patients have teamed up to support it. Under House Bill 314 (HB 314), which passed the Senate for the second time on March 23 – an earlier version passed unanimously in February – insurance plans would be required to pay for these unexpected out-of-network care situations through direct and fair payments to doctors. This solution will put an end to surprise bills for patients for emergency care while also increasing transparency and establishing a dispute resolution process for other unexpected bills.
Insurance companies have been working to prevent a solution like HB 314 because the status quo is more profitable for them. Instead of coming up with a comprehensive, permanent solution, some legislators are being pushed to avoid the real problem and allow insurers to continue to exploit the very patients they purport to serve. Insurers claim that any solution will increase premiums – when they're already charging more, covering less, and raking in record profits. Teachers, state employees and patients across the state deserve better.
Georgia lawmakers first tried to address surprise bills three years ago. We are now closing in on the end of another legislative session, and although we're closer than ever to a solution, it's not a done deal. Three years is too long, and Georgians – especially the 22 percent with medical debt in collections – literally cannot afford to wait. We need lawmakers to act now to pass a comprehensive solution like HB 314 to protect patients and end surprise billing.
Dr. Brett Cannon is president of Apollo MD and a board member of Physicians for Fair Coverage. John Palmer, a longtime Georgia teacher, is spokesperson for Teachers Rallying to Advocate for Georgia Insurance Choices (T.R.A.G.I.C.)