During the frenetic last-day activity Thursday at the General Assembly, state lawmakers failed to agree on a way to curb surprise medical billing.
Surprise billing occurs when consumers have procedures or visit ERs at hospitals in their insurance network, then get separate bills for hundreds or even thousands of dollars from non-network doctors who were involved.
Legislators couldn't reach a compromise over two differing proposals. One bill, backed by insurers, focused on giving consumers more information on non-network providers and costs. The other proposal, favored by physician groups, would have set a formula for insurer reimbursements to doctors for out-of-network care.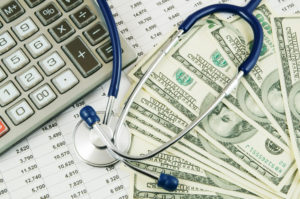 So, as in previous years, proposed legislative fixes for surprise billing got major visibility – but no final action.
Several other health care proposals were in doubt up till the close of business Thursday evening, when "sine die" was pronounced, ending the 2018 legislative session.
Also failing to make the legislative cut was a bill that would have moved the Board of Nursing from the Georgia Secretary of State's office to the Department of Community Health. Backed by state Sen. Renee Unterman (R-Buford), who is herself a nurse, the move was blocked by House opposition.
The bills getting last-day approval included House Bill 673, which would prohibit drivers from holding a wireless telecommunication device or a standalone electronic device while operating a vehicle. Rep. John Carson, a Marietta Republican who was the bill's main supporter, linked distracted driving to high numbers of traffic fatalities in the state – plus higher car insurance premiums.
"We're going to save lives with this legislation,'' Carson said late Thursday evening before a final House vote. Amendments this week lowered the original bill's penalties for offenders.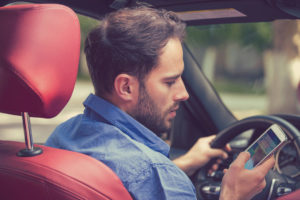 With Gov. Nathan Deal's signature, the legislation would make Georgia the 16th state to outlaw holding a cellphone while driving.
Lawmakers approved adding post-traumatic stress disorder and intractable pain to the list of diagnoses that allow Georgia patients to possess cannabis oil, a form of medical marijuana.
But several other health care proposals didn't get taken up in the final hours. Experts cited a conflict between leaders in the Senate and those in the House.
They included legislation that would limit the insurer practice of "step therapy,'' or requiring patients to try and fail on a series of treatments before they can obtain the medication prescribed by their physician.
Also not considered Thursday was a bid for a commission to address the crisis of addiction and substance abuse, and establish a Georgia director of substance abuse, addiction and related disorders.
Other legislation not taken up included a bill that would provide a tax credit for doctors, advanced practice registered nurses and physician assistants who give ''preceptor'' training to medical, APRN and PA students.
And a bill to facilitate needle exchange programs in Georgia advanced further than attempts in previous sessions, but ultimately did not get a final vote Thursday evening. State Rep. Betty Price, a Roswell Republican, led the fight for the legislation.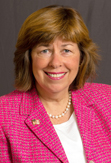 Many experts say that given the realities of intravenous drug abuse, supplying clean needles to addicts lessens the spread of infections, saving lives and money. Georgia has the highest rate of new HIV diagnoses in the nation.
Another bill hitting a legislative roadblock at the end of the night was House Bill 605, which would expand the statute of limitations for survivors of childhood sexual abuse.
Funds to help vulnerable groups
One health budget success story was new funding for mental health and substance abuse services.
More than $20 million was approved in the fiscal 2019 budget for children's mental health services.
In addition, the budget provided funding for a new teen suicide prevention app; a pay hike for residential providers who serve DFCS children with behavioral health issues; and a raise for agencies placing foster kids in homes. Lawmakers agreed to $4 million for treatment centers for substance abuse addictions, and two new behavioral health crisis centers were funded.
"It's a fabulous year for funding for mental health,'' said Stan Jones, an attorney with Nelson Mullins and a longtime advocate for people with mental illness.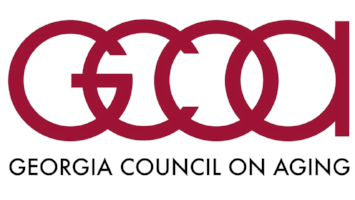 Advocates for older Georgians said they were pleased by several legislative actions.
Senate Bill 406 requires comprehensive FBI background checks and fingerprinting for direct care employees of nursing homes, personal care homes, assisted living communities, private home care providers and adult day care centers.
Vicki Johnson, chair of the Georgia Council on Aging, said her organization "identified the passage of a measure requiring tougher background checks and fingerprinting as one of its top priorities for 2018, so we were delighted that this important bill passed.''
The budget increased the amount of allowance for nursing home residents on Medicaid from $50 a month to $65. Patient advocates had noted that the allowance goes to nursing home residents for purchases of personal items, from medical devices such as eyeglasses, hearing aids and dentures, to clothing, haircuts, shoes, gifts, and snacks.
"In a nursing home, that becomes your home,'' Melanie McNeil, the state's long-term care ombudsman, told GHN recently. "People have lives. Not everybody is bed-bound. They may want to go to lunch or to church.''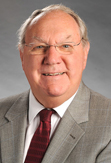 Earlier this week, lawmakers approved a proposal sponsored by Rep. Wendell Willard (R-Sandy Springs) that prohibits trafficking of elderly or disabled people. Vernon Keenan, the GBI director, told a Senate panel recently that a "criminal enterprise'' lures these vulnerable people with the intent of stealing their Social Security payments and other benefits.
Also achieving final passage was legislation that would facilitate the formation of multi-agency teams across the state to share information and coordinate efforts to fight elder abuse. And adult day health care centers received a rate increase.
But the Georgia Council on Aging said Thursday that it was disappointed that new funding was not approved for home- and community-based services and for the Aging and Disability Resource Centers.
A break for rural hospitals
Among earlier legislative successes was a proposal to boost rural health care in Georgia, which sailed through the General Assembly with strong support.
House Bill 769 would ease the creation of ''micro-hospitals,'' with 24/7 care and a small number of beds, to replace full-scale hospitals that close. It also would allow grants to help rural physicians afford medical malpractice insurance, as an incentive to practice in rural areas; permit remote pharmacy prescription orders from outside Georgia; and require training of rural hospital board and authority members.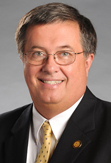 The legislation, sponsored by state Rep. Rick Jasperse, a Jasper Republican, would also raise the rural tax credit for donations to rural hospitals from 90 percent to 100 percent. The bill was a product of the House Rural Development Council, which met several times last year to address rural issues.
The Legislature previously passed a bill that aims to lower Georgia's high rates of infant and maternal mortality by creating a designation reflecting the level of care offered by the state's birthing hospitals.
The state Senate declined to advance a piece of legislation that would have let public hospitals seize patients' income tax returns over unpaid medical bills.
Bills to alter the state's powerful health care regulatory structure, known as certificate of need, or CON, didn't get very far this session. But they led to some lively discussions.
In House hearings, lawmakers expressed sharp differences of opinion about legislation that would have helped Cancer Treatment Centers of America, which has a hospital in Newnan. The bill would have eased restrictions set in place a decade ago by the General Assembly. These rules require that the hospital, which is CTCA's regional center for the Southeastern U.S., have no more than 35 percent Georgia residents among its patients and no more than 50 beds.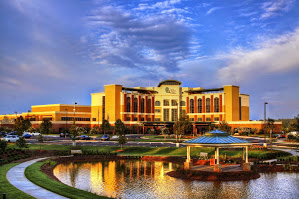 Another bill failing to get traction would have allowed a multimillion-dollar sports medicine center in Alpharetta that proponents say would have created 500 jobs. The proposal would have required a change to the CON laws, and was opposed by major hospital groups.
Still, several lawmakers told GHN during the session that they expect to take a hard look at potential changes to CON this summer.