Editor's note: This article has been updated with Piedmont's estimate of the number of patients affected.
Gov. Nathan Deal said Friday that he's "very concerned'' that Piedmont Healthcare and Blue Cross and Blue Shield of Georgia have not reached an agreement on a new contract, with a deadline looming Saturday night at midnight.
If a new deal isn't reached by then, Blue Cross members will be out of network if they go to Piedmont hospitals and doctors, and thus face higher out-of-pocket costs.
Deal has noted that 576,952 State of Georgia and University System employees and their family members would potentially be affected as Blue Cross members. Piedmont has estimated that the total number of its patients impacted is about 500,000.
"I will continue to prod the parties to come to an agreement,'' Deal told reporters at the Capitol. A lapse in the contract would create "a major problem'' for state employees, he said.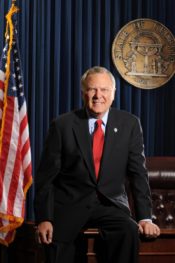 It would mean that "serious consequences are inflicted on innocent people who are policyholders," Deal said.
This public expression of concern by a Georgia governor is unusual in such contract talks, but experts say Deal is seeking to protect state employees from the anxieties created by an out-of-network change.
If the contract isn't agreed to, there are some protections available for people with ongoing medical situations. A state law allows a person with a chronic or terminal illness to have continuous coverage for up to 60 days at in-network rates after a contract lapses during that care. A woman who is pregnant can maintain in-network coverage for the entire pregnancy, and up to six weeks after childbirth, state officials say.
(Here's a previous GHN article about the contract battle.)
The two sides in the dispute are both major health care players in the state.
Piedmont, based in Atlanta but with an increasingly broad geographic footprint in the state, has 10 hospitals, including the newly added Piedmont Columbus Regional. And it's about to add a Monroe hospital to its ranks.
Blue Cross is by far Georgia's biggest health insurer.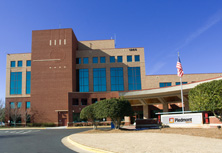 Piedmont executive Matt Gove told GHN on Friday that the two sides were still talking about contract terms. "We intend to negotiate through the night and all day tomorrow if necessary,'' he said.
Gove said there were a handful of outstanding issues remaining to be resolved. Those issues, he said, "are very important to us, and to Anthem,'' the parent company of Blue Cross of Georgia.
"We are determined to work as hard as we can to find a resolution," Gove said. "We hope Anthem Blue Cross is as determined as we are.''
The dispute picked up steam after reports of new insurance cards being issued to Blue Cross HMO members in the Athens area, with a new, non-Piedmont doctor on them.
Blue Cross spokesman Colin Manning said Friday in a statement, "We understand the concerns regarding the potential of Piedmont leaving our care provider network and the disruption it could cause to consumers, which is why we are continuing to negotiate in good faith to reach an agreement that allows consumers to continue to access Piedmont as part of Blue Cross and Blue Shield of Georgia's network and ensures we are compensating doctors and hospitals fairly."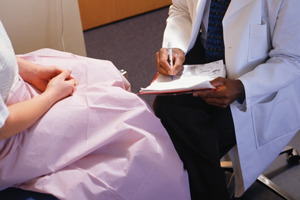 The Georgia insurance department said it is closely monitoring the contract status. "We expect Blue Cross Blue Shield and Piedmont to work out their differences and reach a new agreement that is in the best interest of Georgia policyholders," the agency said in a statement.