A House committee Tuesday approved high-profile legislation to boost rural health care in Georgia.
House Bill 769 would take several steps, including easing the creation of ''micro-hospitals,'' with 24/7 care and a small number of beds, to replace full-scale hospitals that close.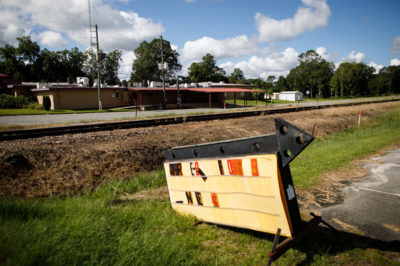 It also would allow grants to help rural physicians afford medical malpractice insurance, as an incentive to practice in rural areas; permit remote pharmacy prescription orders from outside of Georgia; and require training of rural hospital board and authority members.
The legislation, sponsored by state Rep. Rick Jasperse, a Jasper Republican, would also raise the rural tax credit for donations to rural hospitals from 90 percent to 100 percent. (Here's a past GHN article on the tax credits.)
At the current credit amount, Jasperse told the House Health and Human Services Committee, the program has raised just $10 million out of a permitted $60 million for rural hospitals.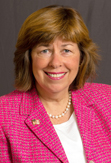 The unanimous vote for 769 stood in contrast to the outcome in the Health and Human Services Committee on a bill that would facilitate needle exchange programs in Georgia. House Bill 161, sponsored by state Rep. Betty Price, a Roswell Republican, was passed 10-6 by the panel, with Democrats voting against the bill.
Price is the wife of Dr. Tom Price, the former U.S. Health and Human Services secretary who resigned that post last year. She has pushed similar legislation in previous General Assembly sessions.
On Monday, the Democratic Party of Georgia called on Price to resign after she mocked the looks and intelligence of high-profile Democrats and said one of the party's biggest achievements was "the evolution of their women to have higher testosterone levels than many of their men."
Her remarks, posted online Monday by a Democratic group, came at a recent Fulton County GOP breakfast, the AJC reported. Price said her remarks were "completely tongue in cheek.''
On Tuesday, when asked by GHN whether she was surprised by the opposition to the needle exchange bill, Price said she was not.
"We're in a political war,'' she said. "A partisan war. It has nothing to do with the legislation."
The rural health legislation is a product of recommendations from the House Rural Development Council, which met several times last year and focused a great deal of attention on health care.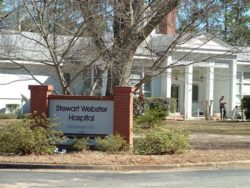 Six rural hospitals have closed in Georgia since the beginning of 2013, though two of them have reopened as downsized facilities. In addition, six of the state's 159 counties have no physician, 63 counties are without a pediatrician, 66 without a general surgeon, and 79 without an OB-GYN. The medical provider shortage is expected to deepen, the council report said. (Here's our article on rural hospital struggles.)
The rural health bill is not a silver bullet, Jasperse said after the approval by the committee. "It's a piece of a puzzle that would help stabilize rural hospitals."
It would create a Rural Center for Health Care Innovation and Sustainability that would develop a curriculum for financial, legal and other training for hospital and authority boards. If the training is not completed by a hospital's leadership, the state would cut off funding for the facility, including Medicaid.
"We believe it's a stiff penalty,'' said Ethan James of the Georgia Hospital Association, who nevertheless added that his organization supports the bill.
House Bill 769 did not include recommendations from the Development Council that called for expanding insurance coverage through a Medicaid "waiver'' project, and for making a fundamental change in the state's licensing laws known as Certificate of Need (CON).
The CON change proposal would have created a two-tiered system for the controversial regulatory program. The first would keep the regulations in place for service areas of 85,000 people and below, protecting rural hospitals from competition by surgery or imaging centers. But for areas above that population threshold, CON would essentially go away for hospitals and organizations.
That proposal drew fierce opposition from the hospital industry.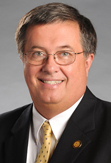 Jasperse, asked about the CON proposal, said, "It's a tough subject. It takes a lot of study.''
"We're going to come back to CON,'' he added.
Price's bill is aimed at reducing the infections, including HIV and hepatitis C, arising from drug users sharing needles, by easing access to sterile needles.
The legislation would ensure that an employee or agent of a harm reduction organization isn't liable to offenses related to needles. It's the third try for similar legislation by Price. She has pointed out that drug users who come in to get clean needles get access to health education, testing and connection to drug abuse programs.
Injection drug users become infected and transmit viruses to others through the sharing of contaminated syringes and other injection equipment. Syringe distribution services aim to prevent this dangerous sharing.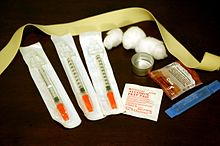 The idea of giving clean syringes to people who inject drugs has had its critics, who see it as subtly encouraging destructive behavior. But medical experts say it's a very effective tactic against the spread of disease.
In recent years, increasing numbers of conservative politicians have endorsed the idea of needle exchanges as a practical tactic in promoting public health.