The new year is bringing a rash of big hospital deals in Georgia, as health systems look to bulk up in size and add to their medical territory.
The first transaction came a week ago, with the completion of Tennessee-based HCA's acquisition of Memorial Health in Savannah.
Still pending are three other major combinations.

Piedmont Healthcare told GHN that it expects to complete its deal this month to add Columbus Regional Health to its fast-growing system. Piedmont's Matt Gove said the state attorney general's office recently held a hearing on the deal. The Atlanta-based nonprofit system may not be finished expanding, experts say, and may be pursuing a statewide health care strategy.
After hospital consolidation occurs, consumers may not notice much change initially, other than on signage.
But insurers are worried that bigger hospital systems will lead to higher reimbursements for medical services.
Hospitals have said that consolidation leads to more efficiency and cuts costs in such areas as health IT and purchasing supplies. But an insurer trade group questions whether those savings materialize.
"You expect lower prices, but that has not borne out,'' Graham Thompson, executive director of the Georgia Association of Health Plans, said Tuesday. "We're not realizing the promised cost savings.''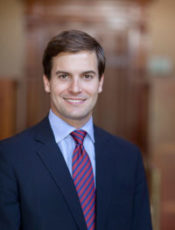 Larger hospital systems have consolidated across the state and nation as they seek to increase their footprint and clout. A bigger health system translates to more bargaining power in negotiation of rates with insurers.
"It's kind of a seesaw, back and forth'' between insurers and hospital systems, Dave Smith of Kearny Street Consulting said Tuesday. "Hospitals have been worried about insurer consolidation.''
For hospitals, it's a good time to complete these deals, said Smith. Most of the large hospital systems are flush with cash, he said, and seek to do the deals before interest rates go up, he said.
Hospitals are also increasing their networks of doctors, including employing more physicians directly, he noted.
With the added assets, though, comes management challenges. "It's not easy to manage a large system,'' Smith said.
Another big Georgia player, WellStar Health System, based in Marietta, made big acquisitions two years ago, acquiring five Tenet Healthcare hospitals in Georgia – including Atlanta Medical Center and North Fulton Hospital in Roswell — along with West Georgia Medical Center in LaGrange. Those deals pushed WellStar's hospital lineup to 11.
Northside Hospital, based in Atlanta, and Gwinnett Medical are still awaiting final regulatory approval of their deal. The state attorney general's office approved that combination in November. Northside said Tuesday that it's still awaiting regulatory approval from the feds.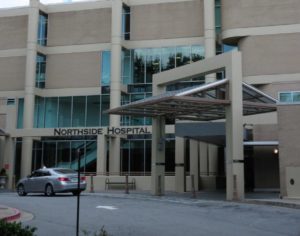 Featuring Northside Hospital in Sandy Springs and Gwinnett Medical Center in Lawrenceville, the new health system also will include hospitals in Canton, Cumming and Duluth.
Thompson, the head of the health plans group, said the industry is especially interested in the Northside/Gwinnett combination, which involves hospitals in the state's most heavily populated counties. "Several of our members have been monitoring that proposed transaction closely,'' he said.
Gwinnett Medical Center currently has "reasonable prices,'' he said. But the fear is that after the combination is done, those prices will go up, Thompson added.
Meanwhile, Emory Healthcare and DeKalb Medical are expecting their definitive agreement to be finalized and sent to the attorney general's office in early spring. The partnership would bring the Decatur-based system under Emory's roof.
The Federal Trade Commission is already examining the deal, said Cheryl Iverson, a DeKalb Medical vice president.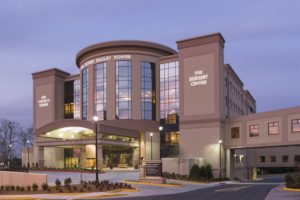 The HCA deal to purchase all assets of Memorial Health Inc., was done with a "final estimated purchase price" of $456 million. "It's a new day and we're ready to go to work," said Memorial Health's new CEO, Shayne George, according to the Savannah Morning News.
An initial $25 million has been placed in the indigent care trust fund to be administered by the Chatham County Hospital Authority, the newspaper reported.

It will still be called Memorial Health, and the hospital will be operate as Memorial Health University Medical Center. But there are some immediate changes in appearance.
As part of the new system, Memorial's "orange dot" logo has been replaced by HCA's "caring star."