Cigna has named Bryan Holgerson its new market president for its health benefits plans in Georgia and Alabama.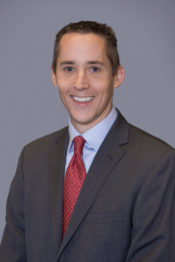 Holgerson, based in Atlanta, has been serving as a senior leader for Cigna's national accounts business.
"Bryan is a highly respected, proven leader who will continue to move Cigna forward as the partner of choice in the market," Rich Novack, Cigna vice president, U.S. markets, said in a statement Wednesday. "His high-energy, thoughtful leadership and expertise in executing strategy will be an asset to his team, our customers and clients in Georgia and Alabama."
Holgerson began his career with Cigna in 2001 as part of the insurer's underwriting team. He is a graduate of the University of Tennessee.