Another seismic shift rocked Georgia hospital world Thursday, with a Macon system entering partnership talks with a huge Charlotte-based organization.
Atrium Health – which just changed its name from Carolinas HealthCare – and Navicent Health have signed a letter of intent to enter into "a strategic combination.''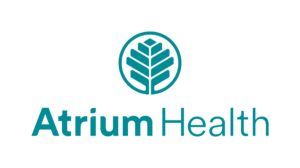 If a deal is consummated, Navicent Health will become a part of Atrium Health, and will function as leader of a regional hub for Atrium Health outside the Carolinas.
Atrium, with more than 40 hospitals, has a substantial presence in Charlotte and Greensboro, N.C., as well as Charleston, S.C., and smaller markets.
A deal would continue to accelerate the consolidation among large hospital systems in Georgia.
A week ago, Tennessee-based HCA acquired Memorial Health in Savannah. And major deals are pending between Piedmont Healthcare and Columbus Regional Health; Emory Healthcare and DeKalb Medical; and Northside Hospital and Gwinnett Medical.
Such partnerships can enhance hospitals' leverage in their negotiations with health insurers on reimbursement rates. Hospitals also say that the deals can reduce hospitals' costs in such areas as supply purchases and health IT. But insurers say the hospital consolidation leads to higher prices for employers and consumers.
Craig Savage, a consultant with CMBC Advisors, based in Durham, N.C., told GHN on Thursday that he was not surprised that Atrium would be seeking to move into Georgia. "They're a great system,'' Savage said. The goal appears to be building a regional Southeast health system, he added.
Already, Atrium has a megadeal pending with Chapel Hill-based UNC Health to create a joint operating company.
A name change from Carolinas HealthCare, announced Wednesday, ''makes sense now they're in Georgia,'' Savage said. "They can't be Carolinas'' in Georgia.
Atrium Health already has a small presence in Georgia. A spokesman said the company manages AnMed Health, which manages Elbert Memorial Hospital in Elberton. And a temporary mobile ER now based at Grady Memorial Hospital is an Atrium facility.
Ninfa Saunders, president and CEO of Navicent Health, said in a statement Thursday that Navicent "has a shared mission with Atrium Health to continuously improve health care in this region."
"This is the first major partnership of its type in the Southeast region and ensures a Macon-based institution will continue to be the leading driver of health care in central Georgia and beyond, while continuing to elevate the care that is provided locally,'' Saunders said. "We are excited to find a partner that shares in our vision for the future of health."
The two organizations said in a statement that as a united system, they couldn address "the significant and disproportionate health disparities that face central and south Georgia residents by deploying innovative care delivery models."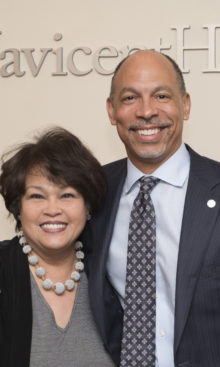 "We're focused on creating a personalized care experience for each and every patient and community we serve," said Gene Woods, president and CEO of Atrium Health, in a statement.
Last year, Navicent Health bought Oconee Regional Medical Center in Milledgeville.
Chris Kane, a consultant with Progressive Healthcare, said Thursday that Atrium and Navicent "have similar histories as nonprofit community-oriented hospitals that evolved into sophisticated regional health systems.''
A strategic combination could take on different forms, Kane said.
The name change from "Carolinas" is consistent with a growth strategy, he added. "Many health systems aspire to a multi-state presence and do not want a brand that suggests geographic limitations.''