Lt. Gov. Casey Cagle drew attention to the growing chorus of state leaders calling for expanded access to health care in Georgia when he released a statement last week outlining his perspective on a possible state Medicaid waiver.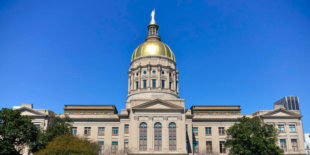 By refusing to expand Medicaid, Georgia's leaders have for years let the federal government keep funds — $12 billion so far — intended to pay for Georgians' health coverage and stabilize struggling rural hospitals.
In recent weeks, however, House Speaker David Ralston, the House Rural Development Council, the Georgia Chamber Center for Rural Prosperity and House Minority Leader Bob Trammel have all expressed interest in putting insurance cards into the pockets of more Georgia families through some form of waiver.
Recent conversations have centered around Georgia's option to submit an 1115 Medicaid waiver, which would allow state leaders additional flexibility to craft a Georgia-specific plan to expand health coverage.
Cagle was prudent to join the conversation around Medicaid waivers, as the intensifying health care crisis confronting Georgia shows no signs of abating.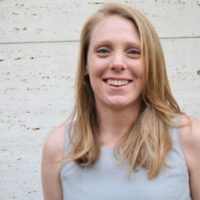 Georgia's uninsured rate of 12.9 percent is fifth worst in the country. In rural Georgia, the uninsured rate could climb to more than 25 percent by 2026. Six rural hospitals have shuttered since 2013, and more than half of Georgia's remaining rural hospitals are financially vulnerable to closure. Opioid abuse and unmet mental health needs are decimating communities across the state. These challenges are largely fueled by high uninsured rates among working Georgians who simply can't afford access to care.
Currently about 240,000 Georgians make too little to get financial help to buy coverage on the health insurance exchange and don't qualify for Medicaid. Stuck in the coverage gap without affordable health coverage options, the majority of these Georgians are working and earning below 138 percent of the federal poverty line (about $16,640 for an individual or $28,180 for a family of three). Closing the coverage gap will increase health coverage for hundreds of thousands of workers without job-based coverage and represents a smart investment in hard-working people who enable Georgia communities to prosper.
While closing Georgia's coverage gap with a Medicaid waiver would bring back billions of dollars to the state to expand health coverage and stabilize rural hospitals, precarious pitfalls remain.
One misguided tactic involves tethering Medicaid eligibility to employment. Children, people with disabilities and pregnant women make up the overwhelming majority of Georgia's Medicaid recipients. Even considering other states that expanded Medicaid, nearly 8 in 10 non-disabled adults with Medicaid coverage live in working families, and most are working themselves. The vast majority of those not working are either in school, are acting caregivers for family members, or have health conditions that prevent them from working.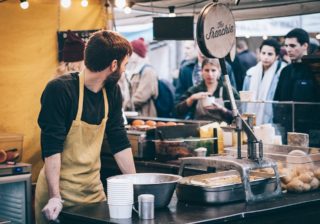 Mandating restrictive work requirements on Medicaid eligibility could jeopardize health care for too many Georgians struggling to make ends meet, including people seeking substance use treatment and workers with hourly or seasonal jobs.
Most working adults with Medicaid coverage nationwide are employed by industries such as food service, construction and education, with jobs whose work schedules vary throughout the year. Imagine having to submit paperwork every time your work or school schedule changed just to avoid losing health insurance. Work requirements in Medicaid will result in people losing coverage, in many cases due to new layers of red tape and administrative errors.
As so many powerful voices call for expanding health coverage through a Medicaid waiver, 2018 could be the year Georgia finally closes the coverage gap. Access to health care is a crucial tool for workers to stay healthy and participate in the workforce. As state leaders explore a Georgia way to expand health coverage, they should prioritize helping Georgians stay healthy so they can work, not stripping away care from folks struggling to make ends meet.
Laura Colbert is executive director of Georgians for a Healthy Future, a consumer advocacy group.