The Brookhaven City Council on Tuesday night approved several steps that will enable Children's Healthcare of Atlanta to move forward with its planned $1 billion North Druid Hills campus.
The 72-acre campus will serve as a catalyst for more than $40 million of transportation improvements in the surrounding area, officials said.
"We are thrilled to be in Brookhaven," said Children's CEO Donna Hyland in a statement. "This partnership will allow us to do what we do best – get children better, faster – while also having a transformative effect on the health, safety and wellness of our neighbors in Brookhaven, DeKalb County and beyond."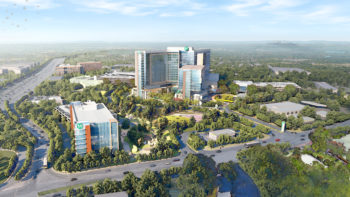 Plans call for a 446-bed hospital to replace the Children's campus at Egleston, along with support buildings, the Center for Advanced Pediatrics and more than 20 acres of greenspace. The hospital will be completed in 2025.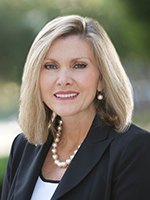 "Our partnership with Children's allows us to accelerate several key projects of vital importance to Brookhaven, while retaining and growing one of our largest employers," said Brookhaven Mayor John Ernst in a statement. "Children's campus is going to change our community in a positive way, but this cannot compare to the life-changing effect it will have on children from across the region and state."
The City Council took three key actions:
** Approved an intergovernmental agreement with the Brookhaven Development Authority, under which Children's will provide more than $45 million in direct investments that create the potential to leverage tens of millions more for transportation and infrastructure investments.
** Adopted a text amendment to its zoning code that allows medical uses inside the city's industrial district. Most of the master plan site is currently zoned industrial.
** Annexed an additional 11.4 acres owned by Children's into Brookhaven and approved a special land-use permit for Children's planned support building on a portion of that acreage. This building will be constructed before the hospital to allow Children's current administrative staff – many of whom are now housed in existing buildings where the replacement hospital will be built – to vacate their current buildings so construction can begin on the new hospital.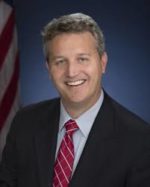 Specific transportation investments planned include funding for significant road improvements nearby.
Additional plans call for a new connection underneath I-85 that will allow direct vehicle access to the campus. This connection will also enable surrounding neighborhoods, Executive Park and Cliff Valley Way, to have eventual access to the planned Peachtree Creek Greenway. New 14-foot wide sidewalks will also be built along the edge of the new campus.
Once finalized, campus plans will be submitted to the Atlanta Regional Commission as a Development of Regional Impact by January. Children's expects the DRI process to take four to six months.