DeKalb Medical and Emory Healthcare have signed a letter of intent to develop a strategic partnership that could bring the two metro Atlanta health systems together under the Emory roof.
The letter of intent means that DeKalb Medical, which has been seeking such a partnership, has ended discussions with other systems and is entering exclusive talks with Emory.
"We think there's a great synergy between the academic health system [of Emory] and the community-based system,'' Cheryl Iverson, a DeKalb Medical vice president, said Tuesday after the announcement. "We felt it was the best situation for us."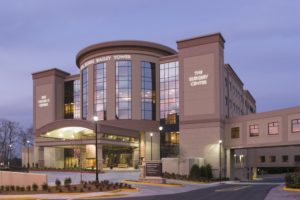 "We're engaged and hoping to get married,'' she said.
DeKalb Medical, based in Decatur, has been one of metro Atlanta's last "standalone'' hospital organizations in an era of rapid consolidation among systems.
Another independent organization, Gwinnett Health System, is heading for a merger with Northside Hospital.
Other prominent area hospital systems, Piedmont Healthcare and WellStar Health System, have also expanded in recent months with new hospital partners.

Hospital systems have combined forces to increase their bargaining clout with health insurers and to achieve savings through lower costs on supplies and in other areas.
DeKalb Medical, which includes hospitals in Decatur and Lithonia, recently said it received bids from several suitors.
"We laid out a series of objectives,'' Iverson said Tuesday. Emory, she said, "made great proposals on addressing all of them."
Iverson said Emory and DeKalb Medical will aim for a definitive agreement within 90 days.
The two institutions anticipate finalizing the partnership in 2018, after receiving final approval from regulatory agencies.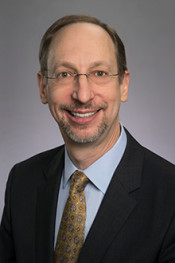 "Both Emory and DeKalb Medical have a strong and historical commitment to providing exceptional care to the community," Dr. Jonathan S. Lewin, Emory University executive vice president for health affairs and CEO of Emory Healthcare, said in a statement Tuesday. "We understand the importance of both community hospitals and academic medical centers in delivering optimal care to our patients. A partnership with DeKalb Medical will strategically support these efforts."
Lewin added in an email that both Emory Healthcare and DeKalb Medical "have a strong historical commitment to DeKalb County. Emory has had a presence in DeKalb County for over 100 years, with more than half of our employees residing in DeKalb and the surrounding vicinity. DeKalb Medical similarly has a strong history of 56 years serving the patients and families of this region."
DeKalb Medical has been challenged financially in recent years. The system reported a loss of $15.3 million on net revenue of $465 million in the fiscal year ending June 30, 2016.
Hospital officials have linked financial difficulties in part to a high level of uninsured patients. In addition, DeKalb Medical had problems under its previous management in its revenue cycle, which have been addressed.
Dave Smith of Kearny Street Consulting said the pending partnership is a "win-win" for each organization. "DeKalb wins because they get a financially strong partner, and Emory gets a good base of community physicians at DeKalb," Smith said. He added that Emory can offer non-teaching medical services at DeKalb as a true community hospital.
Emory Healthcare includes the Emory Healthcare Network, a clinically integrated network with nearly 2,000 Emory and private practice physicians and seven hospitals in metro Atlanta, the Emory Clinic, the Emory Wesley Woods campus, 200 provider locations across the state, and nearly 60 urgent care clinics in metro Atlanta.