For the second time in four months, DeKalb Medical Center faces a federal deadline for approval of a plan of correction after a patient care problem.

The latest case involved a nursing home patient who was admitted to the Decatur hospital in October. The patient, whose chief complaint was rectal bleeding, was given a dosage of medication that was much higher than the maximum recommended limit for the drug, federal officials said.
The medicine administered, a calcium channel blocker, is used to treat high blood pressure and a type of chest pain called angina.
The patient was provided critical care, and was placed on a ventilator, federal officials said.
The patient eventually died, with the cause of death being "a calcium channel blocker overdose,'' said the federal Centers for Medicare and Medicaid Services.
DeKalb Medical's provider agreement will end, effective on Nov. 27, if the hospital doesn't get the necessary approval from CMS by that time, federal officials told GHN.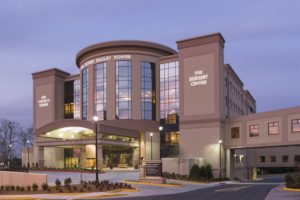 An agreement with CMS is almost certain, however. In nearly all past cases of threatened Medicare cutoffs, the federal government and the health care facility resolved the matter.
The most recent problem "was a very unfortunate event with a breakdown of a number of processes,'' said Cheryl Iverson, a DeKalb Medical vice president. She said the hospital immediately reported the problem to regulators and began to create a corrective action plan.
"It's a tough thing to face, when you make mistakes and harm someone,'' Iverson added.
April Washington, a CMS spokeswoman, said that "our first priority is to protect the health and safety of the patients. CMS and the Georgia State Survey Agency are working together to ensure the safety of all patients in this facility."
Washington added, "It is important to note that most facilities take the necessary steps to correct deficiencies prior to termination."
In August, DeKalb Medical also faced a federal funding cutoff after a discharge of a patient with mental illness who then went missing for several days.
The patient's family did not hear from him or see him for eight days, until he was found. He then returned to his group home.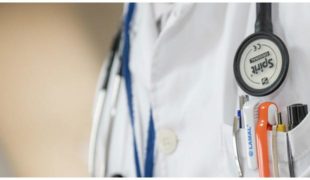 Iverson said at the time that the hospital erred in how it handled that patient.
The situation was resolved with federal approval of DeKalb Medical's correction plan.
Last week, DeKalb Medical announced that it had entered talks to become part of Emory Healthcare. (Here's a link to a related article.)