This week, President Trump is expected to declare the opioid epidemic a national emergency.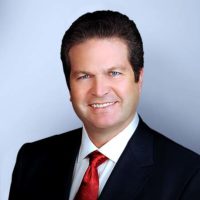 The crisis has hit Georgia hard.
More than 1,000 Georgians died in 2015 from overdosing on drugs such as hydrocodone, codeine, fentanyl, Vicodin, morphine and street drugs like heroin — a 200 percent increase since the year 2000.
In a new GHN Commentary, Richard Jackson, chairman and CEO of Jackson Healthcare, writes that Georgia's medical community needs "to take the lead" in solving the opioid problem, partly by taking a less complacent attitude toward the use of painkillers in health care.
"Medical professionals need to revise policies to discourage patients from seeking deadly narcotics as a solution to physical or emotional pain," says Jackson, whose health care staffing company is based in Alpharetta.