The Georgia Department of Public Health announced Friday that the state has had nearly 20 human cases of West Nile virus so far this year, including at least three deaths.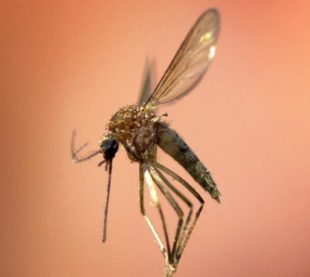 That's a large jump from 2016, when there were seven cases of West Nile in Georgia and no confirmed deaths related to the disease, most commonly spread by infected mosquitoes.
There are no vaccines to prevent West Nile and no medications specifically to treat it.
Fortunately, most people infected with the virus do not have symptoms. But in some cases it can be very dangerous. About 1 in 5 people who are infected develop a fever and other symptoms, and about 1 in 150 develop a serious, sometimes fatal illness, according to the CDC.
West Nile virus can cause febrile illness, encephalitis (inflammation of the brain) or meningitis (inflammation of the lining of the brain and spinal cord).
Georgia Public Health officials urged people to protect themselves from mosquito bites.
"Georgians can reduce the number of mosquitoes around their homes and yards by getting rid of standing water," Chris Rustin, director of Environmental Health for the agency, said in a statement. "Standing water is a breeding ground for mosquitoes that may be infected with West Nile virus and other mosquito-borne diseases."
Public Health offered tips to prevent mosquito bites:
** Dusk/Dawn – Mosquitoes carrying West Nile usually bite at dusk and dawn, so avoid or limit outdoor activity at these times.

** Dress – Wear loose-fitting, long sleeved shirts and pants to reduce the amount of exposed skin.
** DEET – Cover exposed skin with an insect repellent containing DEET, which is the most effective repellent against mosquito bites.
** Drain – Empty any containers holding standing water because they are excellent breeding grounds for virus-carrying mosquitoes.
** Doors – Make sure doors and windows are in good repair and fit tightly, and fix torn or damaged screens to keep mosquitoes out of the house.