Details surrounding the 2018 health insurance exchanges appear as murky as ever, despite the demise this week of the latest U.S. Senate effort to change federal health law.
And amid this uncertainty, open enrollment for exchange coverage begins just a month from now.
Even the premium increases for Georgia's 2018 exchange, approved this week by the Georgia insurance department, have asterisks attached to them.
Kaiser Permanente said Friday that it will market a 30 percent average premium increase for the Georgia exchange, rather than the 56.7 percent hike that state insurance officials announced Wednesday for the nonprofit organization.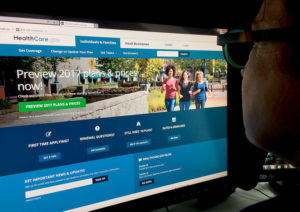 Jim Driscoll, a spokesman for Kaiser, said the nonprofit has opted to go with the lower rate, on the assumption that Congress will approve subsidies to insurers that reduce out-of-pocket costs for many customers in the exchanges.
Those "cost-sharing'' reductions have been imperiled for months, as President Trump has suggested he may eliminate them.
Kaiser's 30.6 premium increase stands in contrast to the 57.5 percent increase that Blue Cross and Blue Shield of Georgia has requested, which is based on the possibility that the insurer subsidies may not be approved.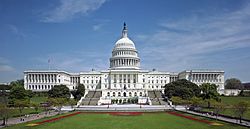 A bipartisan plan that would pay the subsidies is gaining steam in a Senate committee, but nothing is guaranteed, especially given the failures of other health care legislation this year. Meanwhile, Republican senators and President Trump have vowed to continue fighting to repeal and replace the Affordable Care Act, which created the exchanges to provide coverage to people who don't have job-based or government coverage.
The rising premiums proposed by insurers reflect the instability rattling the insurance exchanges. Two other exchange insurers in Georgia, Ambetter of Peach State and Alliant Health Plans, have also requested average premium hikes of more than 50 percent, state insurance officials say.
If the "cost-sharing'' reduction subsidies do eventually get congressional approval, it may be too late for Ambetter, Alliant and Blue Cross to lower their premiums to reflect the change.
But consumers in the exchange could get rebates if an insurer doesn't spend at least 80 percent of premium dollars on health care services and activities to improve health care quality – a requirement under the ACA.
The state has approved the insurers' rate hike requests, but federal officials must give the final OK, and Georgia insurance officials said Friday they're not sure when that might happen.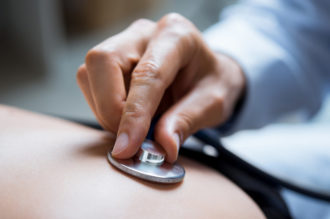 And if the insurer subsidies are eventually approved, the officials said, it's also unclear whether the premiums could be adjusted to reflect those payments.
Meanwhile, an insurance agent in South Georgia says that because of the premium spikes for individual coverage, more people are opting to form a "small group'' employer plan instead of seeking solo or family policies on the exchange.
"The individual market has shrunk substantially,'' Russ Childers, an Americus health insurance agent, said Friday. "Small group coverage is more inexpensive.'' And an employer would get to deduct the premiums as an employee benefit, Childers added.
He said the premium increases could be devastating for those who don't get subsidies, or discounts, for individual coverage in the exchange.
Roughly 85 percent of Georgians in the state health insurance exchange get the subsidies, which lower the premiums paid. As premiums rise, those subsidies increase as well, cushioning the blow of higher rates.
For those who don't get the price breaks, "I would guess a lot of them will not buy coverage. A lot will not be able to afford it,'' Childers said.
He gave an example of a family of four – without subsidies — having to pay about $1,300 a month for coverage now, with a $6,500 deductible.
Open enrollment through the exchanges has been shortened from previous years. It begins Nov. 1 and ends Dec. 15.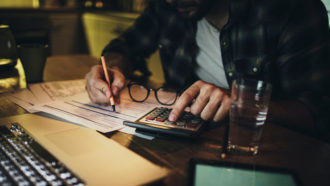 The exchanges will have much less federal funding for marketing and enrollment activities than in previous years, so they may reach fewer potential customers. And the Trump White House has signaled it may not enforce the ACA tax penalty for individuals who don't obtain health coverage, which would effectively negate the law's mandate for people to have insurance.
Consumers are encouraged to contact a local insurance agent or visit Healthcare.Gov to learn more about plan options and pricing for 2018, insurance officials said.
Almost 500,000 Georgians signed up for coverage this year in the state's exchange.
Kaiser, Ambetter and Alliant are expected to pick up many new exchange customers with the departure of Blue Cross and Blue Shield from 74 counties in Georgia. "We are anticipating some growth'' in exchange membership, Kaiser's Driscoll said. "How much is anyone's guess."