The last of Georgia's medical evacuees from Tropical Storm Irma returned home Monday, Public Health officials said.
"There were no public health issues that we are aware of during the evacuation or return home,'' said Nancy Nydam, a spokeswoman for the Georgia Department of Public Health.
Hundreds in Georgia became medical evacuees prior to the storm hitting the state Sept. 11, according to industry officials.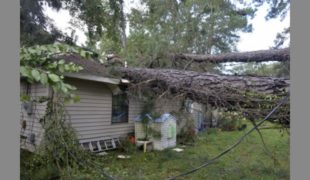 There were no reports of deaths of any of the evacuated hospital patients and nursing home residents, the Georgia Hospital Association said.
Some Georgia hospitals had to switch to generator power after Irma — which had plowed through Florida as a hurricane — knocked out their regular power systems. All now are back to the normal electrical grid.
"Events such as Hurricane Irma highlight the essential role hospitals and health care providers play in times of emergencies,'' Ethan James, a GHA executive, said Tuesday. "Those health care providers who worked to evacuate critical patients or who sheltered in place to protect patients who could not evacuate are heroes to our communities."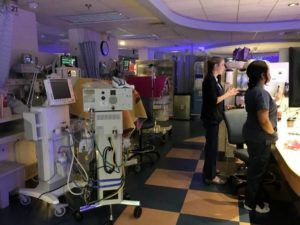 An organization representing Georgia's nursing homes also reported no adverse events. At least 11 nursing homes had evacuations, with an estimated number of people transported from those facilities at more than 800.
"While we are always concerned about the long-term impact of evacuation on nursing center residents and staff, we are very proud of our members for their efforts in preparation for and in the aftermath of Irma,'' Devon Bacon, a spokeswoman for the Georgia Health Care Association, said Tuesday. "It is evident that our members were prepared to ensure the safety and well-being of the elderly and frail individuals they serve."
This was the second year in a row when there were medical evacuations on the Georgia coast due to storm dangers. And the 2017 season is not over, with Hurricane Maria now devastating parts of the Caribbean.