A new report finds that about 3,000 more Georgia children gained health insurance last year, along with about 250,000 kids nationally.
Nationwide, 95.5 percent of children had health insurance in 2016, which is a historic high, according to the report released Friday by Georgetown University Center for Children and Families.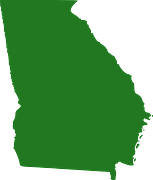 Still, Georgia's uninsured rate for kids, at 6.5 percent, is higher than the national average of 4.5 percent. An estimated 163,000 children here lacked health insurance last year, the report said.
The authors linked the increase in coverage nationally to the implementation of the 2010 Affordable Care Act.
The coverage rate for kids was 92.9 percent in 2013, the year before the ACA was fully implemented. The authors said relatively few children rely on the ACA's exchanges for insurance, but that many gained coverage in Medicaid or CHIP (known as PeachCare in Georgia) when their parents signed up for their own coverage. The share of children covered by job-based insurance has remained largely unchanged in the past three years, the report said.
"The success we've had is largely due to enrollment in public sources of coverage, most notably Medicaid and CHIP," said Joan Alker, executive director of the Georgetown Center and co-author of the report.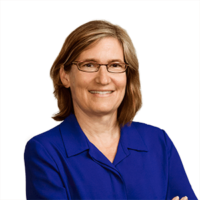 Voice's for Georgia's Children, an advocacy group, praised the progress made on getting children insured.
"But we must remember that 163,000 children in Georgia are still uninsured and, because of the high poverty of our state, about 84 percent of them are eligible for Medicaid or CHIP,'' said Erica Fener Sitkoff, executive director of the group. "That means that if Georgia is to continue our forward progress towards becoming a healthy and productive state, we really cannot afford any backsliding when it comes to efforts and resources to cover children.''
Alker said that families "need to know that these program will continue to cover their children. Both the Cassidy-Graham bill and the failure to act on CHIP put that coverage at risk."
The Graham-Cassidy bill is the latest Republican attempt to repeal and replace the ACA. The bill was dealt a major setback Friday when GOP Sen. John McCain of Arizona announced he would vote against it. McCain, though a critic of the ACA, was also a pivotal vote in stopping a "skinny repeal" measure in July.
Meanwhile, renewal of federal funding for CHIP remains unfinished business for Congress, with a deadline of Sept. 30 for the appropriation to run out. (Here's a GHN article on the deadline crunch.)

The states with the highest rates of uninsured children in 2016 were Alaska, Texas, Wyoming, North Dakota, Oklahoma and Arizona. ranging from 10 percent to 7.3 percent.
The report is based on single-year estimates of summary data from the 2008 to 2016 U.S. Census Bureau's American Community Survey.