The National Association of Medicaid Directors emphasized Monday that its attention-getting opposition to the Graham-Cassidy health reform legislation was a consensus view of the board, and not a unanimous decision by all Medicaid directors.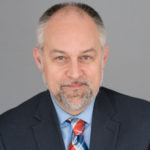 The legislation pending in the U.S. Senate would overturn much of the Affordable Care Act, including states' expansion of their Medicaid programs. It would also end Medicaid as an entitlement program and turn it into a per-capita program, starting in 2020.
The statement by the Medicaid directors did not go before the full membership for a vote, said Matt Salo, executive director of the National Association of Medical Directors (NAMD).
"Our process is that 'consensus' is achieved with a two-thirds supermajority vote of our 12 board members,'' Salo said in an email to GHN. "Therefore the statement was a consensus statement from our board, which we said clearly in the first line, but it did get misinterpreted as representing a unanimous vote."
The statement, which can be read here, said the Medicaid changes in the bill — named after Republican sponsors Sens. Lindsey Graham of South Carolina and Bill Cassidy of Louisiana — "would constitute the largest intergovernmental transfer of financial risk from the federal government to the states in our country's history.''
The Georgia Department of Community Health, which runs the Medicaid program in state, said Monday that neither the agency nor the state's Medicaid director were involved in the creation of the NAMD statement.
A recent analysis found that Georgia and several other Southern states initially would gain in federal health care funding under the bill.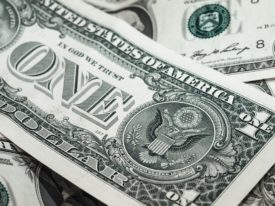 But that effect would begin to wear off after a decade from now, and ultimately could lead to losses for all states as compared with current funding streams, according to the study by consulting firm Avalere Health, released last week.
Cassidy and Graham have rewritten the bill to deliver more money to Alaska and Maine. Two GOP senators in those states — Lisa Murkowski (Alaska) and Susan Collins (Maine) — have expressed reservations about the bill but have yet declared how they would vote.
The legislation has until Saturday to pass. It could be approved if 50 senators vote for it, because Vice President Mike Pence would break a 50-50 tie.
The bill has drawn opposition from groups representing doctors, hospitals and nurses, from health insurers as well as consumer advocacy organizations.
The NAMD statement said that state Medicaid directors ''are strong proponents of state innovation'' in the drive toward health care system transformation.
"Our members are committed to ensuring that the programs we operate improve health outcomes while also being fiscally responsible to state and federal taxpayers,'' the statement said. "In order to succeed, however, these efforts must be undertaken in a thoughtful, deliberative, and responsible way. We are concerned that this legislation would undermine these efforts in many states and fail to deliver on our collective goal of an improved health care system.''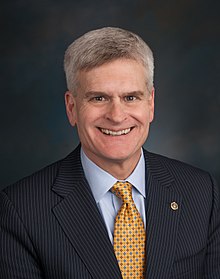 "Any effort of this magnitude needs thorough discussion, examination and analysis, and should not be rushed through without proper deliberation. "
Salo of NAMD, in his email, said that "as a practical matter'' the organization does not take a vote from every Medicaid director.
"The board is elected to represent their peers in situations like this, and every effort is made to ensure that it does that as best as possible – knowing that there will always be those who disagree, sometimes strongly.''
He said that "there was a lot of back and forth around language among board members in an effort to get to a place that felt like consensus even to those who did not ultimately vote for it.''