Emory Healthcare is expanding its primary care portfolio by adding nine new clinics in metro Atlanta.

Six of the primary care clinics were purchased from Harken Health, a start-up funded by UnitedHealth Group that shut down this year.
Each clinic will be staffed by a team that includes a physician and/or nurse practitioner and health "coaches," who work with the providers and patients to keep track of and manage patients' health care goals.
Other large hospital-based systems in recent years have spread out to new locations, both in primary care and urgent care, across the Atlanta area.
Piedmont Healthcare announced earlier this year that it will operate 27 retail health clinics in Walgreens stores across the Atlanta area. Piedmont has also aligned with WellStreet urgent care centers.
And WellStar Health System has opened its third "health park'' in Cobb County. These locations offer primary care, urgent care and outpatient services.
"The definition of primary care has broadened to encompass walk-in clinics, e-consults, and urgent care,'' Chris Kane, a consultant with Progressive Healthcare, said Thursday. "Most health systems are investigating how to have a capability in all these offerings."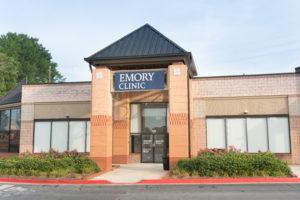 "In this retail model, health systems need to prove themselves with every interaction and build a brand preference,'' Kane added. "In the current industry environment, investments in primary care are essential but not sufficient. Health systems must also engage the patients."
With the nine clinics, Emory will own nearly 40 primary care locations. The system also has more than 70 private physician primary care practices who are members of the Emory Healthcare Network.
The locations of the six former Harken clinics are in Marietta, Roswell, Atlanta, Decatur, Austell and Duluth. Emory has also opened a clinic on Ralph McGill Blvd. in Atlanta, and plans to open another on Peachtree Road in Atlanta and one in Smyrna.
"We are tremendously excited to offer more primary care access and nearby locations to our patients," Dr. Ted Johnson, lead physician for Emory Primary Care, said in a statement. "These new clinics provide a health home base that will allow us to help our patients and their families better meet their health needs – whether simple or serious."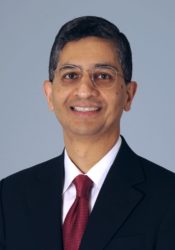 Separately this week, Emory University announced the appointment of Dr. Vikas P. Sukhatme as the new dean of Emory University School of Medicine. He also will serve as Chief Academic Officer of Emory Healthcare and as Woodruff Professor.
Sukhatme will join Emory on Nov. 1. He is currently Chief Academic Officer and Harvard Faculty Dean for Academic Programs at Beth Israel Deaconess Medical Center in Boston and the Victor J. Aresty Professor of Medicine at Harvard Medical School.
"I am delighted to join President Sterk and Provost McBride in announcing this new appointment," Emory Healthcare CEO Jonathan S. Lewin said in a statement. "Dr. Sukhatme is a highly recognized and exceptional biomedical scientist, clinician, and teacher. I am confident that under his leadership, the medical school will continue its upward trajectory in reputation and impact and will further enhance the Woodruff Health Sciences Center's place as one of the world's premiere academic health centers."