By age 75, most people have nestled into retirement, taking it easy.
Not Dr. Patrick O'Neal. A physician for almost 50 years, he has been interim commissioner of the Georgia Department of Public Health since Dr. Brenda Fitzgerald left the commissioner's post to become director of the CDC.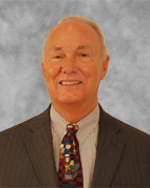 And while O'Neal is slated to resign as interim chief when a new governor takes office in 2019, he hopes to continue in his position as the agency's director of Health Protection.
"I cannot imagine that I would enjoy anything in retirement as much as I enjoy working in public health,'' he told GHN in an extensive interview. "I feel like I am at the point where I have the opportunity to give back,'' O'Neal said.
"This is the first time where I feel I can impact an entire population, rather than a single individual."
O'Neal talked about his goals for the agency, the Zika virus, the response to Hurricane Matthew in 2016, federal funding, the opioid epidemic, the state's low health rankings, the investigation into rare cancers in Waycross, the Coca-Cola controversy, and Fitzgerald's legacy.
Here are his remarks, edited for length:
Public Health goals
"I want to institutionalize the really good things that Dr. Fitzgerald has put into place over the last six years,'' O'Neal said. "There are a heck of a lot of them."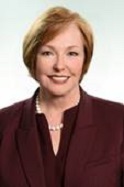 One new goal is to develop additional agency alliances with academic health departments. That would allow Public Health personnel to get additional training and degrees at institutions such as Emory, and also rotating professors of these schools into Public Health positions, he said.
"Both Emory and UGA [schools of public health] are very desirous of moving in this direction,'' O'Neal said. The agency is also talking with Georgia Southern and Mercer.
But he also sees other academic affiliations as beneficial. "We already have activities under way at Georgia Tech,'' including disease modeling efforts, he said. "We are also beginning to establish relationships with schools of business."
Hurricane Matthew
Public Health's response to last year's hurricane "superb, for the most part," O'Neal said.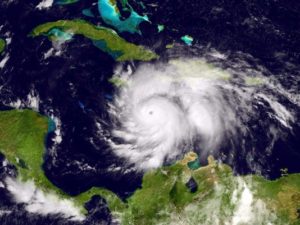 It was the first time hospital patient evacuations occurred in many years in Georgia, he said. The previous such evacuation led to seven deaths, he said.
"We did not lose a single person related to the evacuation," O'Neal said. One patient who was already near death did pass away, but the evacuation of that person had been safely accomplished, O'Neal added.
Georgia was the first state to develop a mature system in which hospitals did the same thing that fire, EMS and law enforcement do — mutual aid among members — during such an emergency, O'Neal said. They developed a system of regional coordinating hospitals, which can work in other public health crises, he added.
Zika
The threat of Zika infection has been greatly reduced this year, O'Neal said. Zika is a tropical, mosquito-borne virus that has occasionally ranged into the southernmost parts of the United States but more often has affected Americans traveling to tropical countries.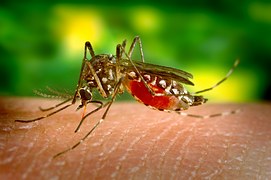 "We now have reached a point where a significant percentage of the population in the countries where Zika was so endemic have already contracted the virus and have immunity to it,'' O'Neal said. "So many people have immunity."
"Eighty percent of people with Zika have no symptoms. So the population in those countries are reasonably immune to Zika. So we are not going to see the amount of transmittal of disease that we saw before."
The state has had just five travel-related Zika cases this year, vs. 114 in 2016. Cases in Florida are down as well, O'Neal said.
"We could still get local transmission, [but] it's highly unlikely,'' O'Neal said. "Even if we do get it, we are in good position to contain it very quickly."
Public Health prevention funding
Repealing the Affordable Care Act (an effort that is currently stymied in Congress) would have eliminated the law's Prevention Fund for the CDC. That, in turn, would have cost Georgia about $20 million annually in money for such programs.
With the future of federal health policy still unsettled, "I don't know what to expect out of Washington,'' O'Neal said.
If the prevention funding cut occurs, "We would be downsizing a lot of our prevention activities,'' he said. "Probably the hardest hit would be chronic disease [prevention].'' He also mentioned immunizations being affected.
Opioid fight
Georgia's opioid overdose numbers are not as high as in states such as Ohio, where it has been "horrendous,'' O'Neal noted.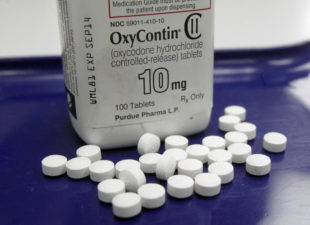 "But in 2014, we actually had more opioid deaths than we had car crash [deaths] in Georgia,'' he said. "So troubling to me is that deaths from opioids are crossing every socioeconomic stratum we have. From the poorest to the wealthiest."
In Ohio and other states, Medicaid expansion has been embraced for covering drug treatment for many opioid addicts.
Would that be a reason for Georgia to expand Medicaid?
Increasing Medicaid will only affect a small percentage of the population, O'Neal said, "I don't see that as a really reliable strategic plan for marked reduction. I think our strategy has to be more comprehensive," covering all income levels.
Georgia's low health rankings
Typically Georgia ranks in the 40s among the 50 states in health rankings.
O'Neal said he believes the rankings of the state are fair but shouldn't be seen as an indictment of the health care community.
"From my perspective, the greatest reason that we rank low is the high poverty rates in Georgia and throughout the South,'' he said.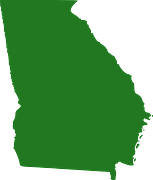 "With poverty comes mental health issues, anxiety, depression,'' and increases in homelessness, dependence on the wrong foods, obesity, diabetes.'' And increases in health care costs.
But he also said he's optimistic that the state's rankings will improve.
He points to Fitzgerald's Talk With Me Baby campaign, which encourages parents to talk to their babies to stimulate early brain development.
"It won't show up right away,'' O'Neal said. But he predicted that Georgia's children will develop in such a way that learning levels will improve. "We're going to have more people graduating from high school."
Efforts against lead poisoning
Exposure to lead can harm a child's brain development and affect behavior.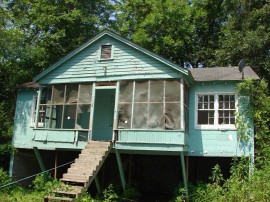 O'Neal acknowledged the importance of reducing this threat.
"Where the lead program is in place, it's doing a wonderful job," O'Neal said. "Am I confident we're where we need to be? No."
He applauded the federal Department of Housing and Urban Development for its "Healthy Homes'' initiative to rid older homes of lead-based paint. "We don't have it in all portions of Georgia, where we need to find out if homes are healthy or unhealthy,'' he said. "We need to find ways to identify other locations where we may have lead paint issues.''
The General Assembly recently provided funding for more environmental health personnel and raising their salaries, O'Neal said. Still, he said, "We never have enough [funding] in environmental health."
Coca-Cola

Since being named CDC director, Fitzgerald has drawn criticism for her past acceptance of a $1 million grant from the Atlanta-based Coca-Cola Company for Public Health's program encouraging student exercise.
O'Neal said he did not read media reports on the issue.
He summed up the controversy this way: "Because Coca-Cola is a sugary drink, there was some concern about how Public Health could work with Coca-Cola when we have such obesity problems in Georgia."
O'Neal said the Power Up for 30 school program has been successful in promoting exercise.
Public Health officials have said that Coca-Cola — which markets an array of beverages including diet drinks and bottled waters — had no influence on the broader anti-obesity SHAPE initiative.
Waycross cancer cases
In the summer of 2015, four children in the Waycross area were diagnosed with rare cancers within two months of one another.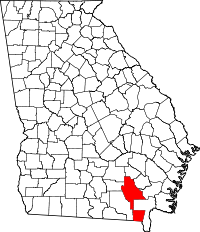 Two of them have since died.
Public Health launched an investigation two years ago, and the federal Agency for Toxic Substances and Disease Registry joined the probe soon afterward.
"We're awaiting the final rendering from ATSDR,'' O'Neal said. "The amount of data that we submitted was huge."
He acknowledged that the final report has been too long in coming.
Asked if he was concerned about the delay, he said, "It would be more of a concern if we were seeing more children'' in the area affected with similar cancers.
"It doesn't give me total comfort but at least it doesn't tell me . . . the problems are getting worse."
Fitzgerald's tenure at Public Health
Fitzgerald was the first commissioner of the agency when it was created as a standalone department in 2011.
"She had such a vibrant energy,'' O'Neal said.
"Every day we have the ability to make a difference in the lives of the people in Georgia. Could we do better? Of course. But I am very proud of the people working in Public Health and what Dr. Fitzgerald accomplished.''
He said that he and agency employees "are committed to seeing that the good things she put into place become institutionalized and sustainable."